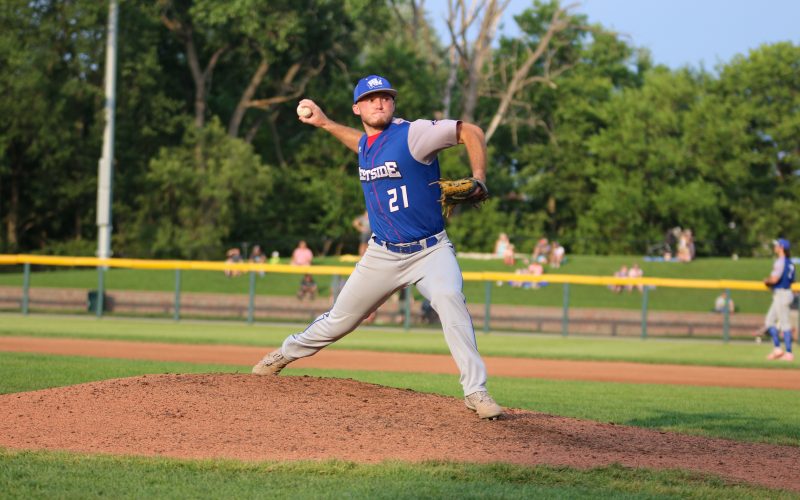 Williams Powers Mammoths Over Unicorns, 5-4
July 27th, 2019
UTICA, Mich. – Dan Williams hit two home runs on consecutive at bats and drove in four runs, while right-handed pitcher Matt Cronin struck out seven in 6.2 innings, allowing no earned runs, to lead the Westside Woolly Mammoths (17-16) past the Utica Unicorns (17-17), 5-4, on Saturday night at Jimmy John's Field.
Will Johnson went 4-for-4 and scored two runs for the Mammoths. RHP Thomas Muratore earned his first save of the season, tossing the final 1.1 innings and striking out one. Ethan Wiskur homered as well, going 2-for-3 with a walk.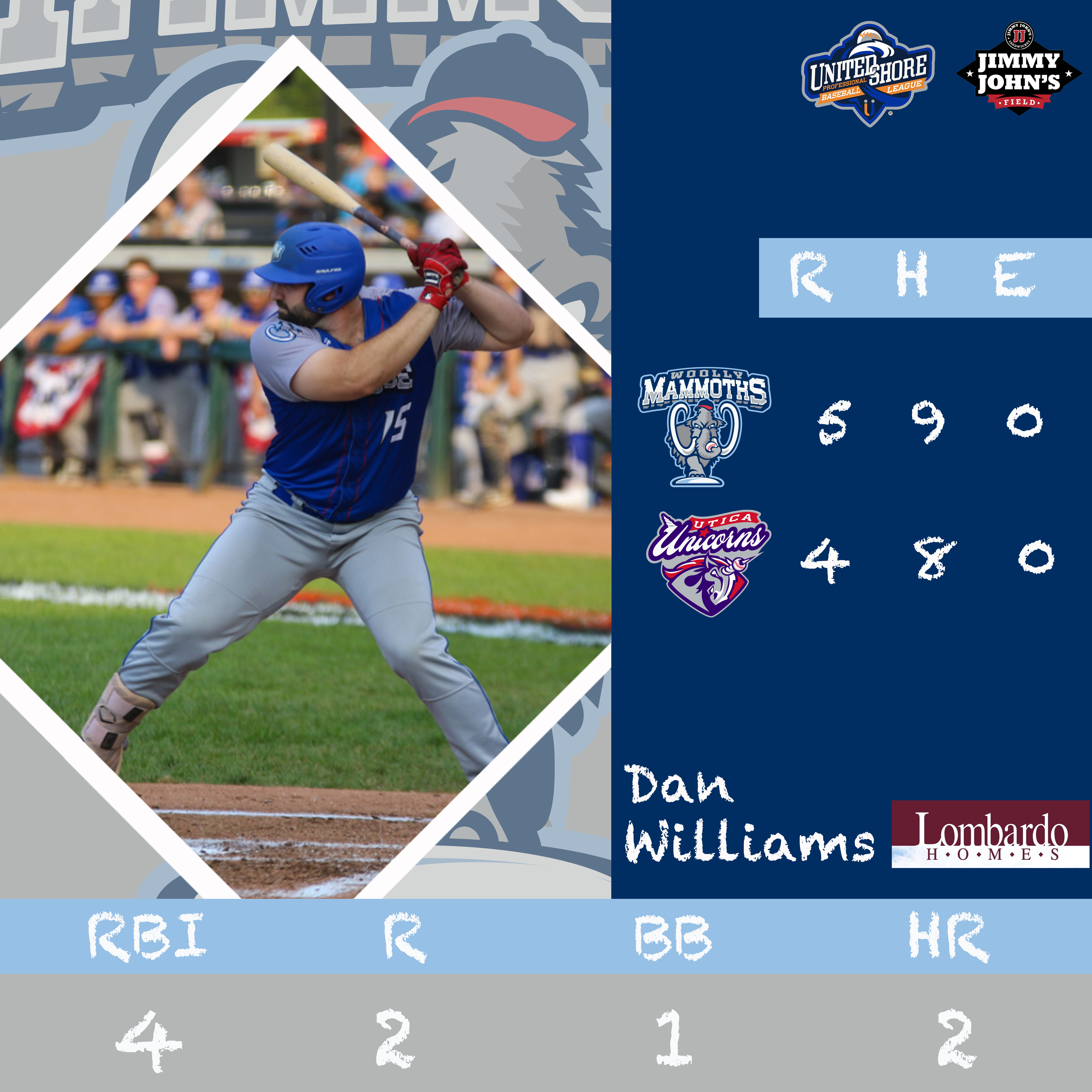 Eric Jones led the Unicorns' offensive attack, finishing 2-for-5 and drove in a run. LHP Greg Jacknewitz made the start, allowing one run over 4.0 innings and fanned two for a no decision.
The Woolly Mammoths will take on the Eastside Diamond Hoppers on Sunday at 1:05 p.m. Gates open at Noon for Reptile Day presented by Reptarium and Parent's Appreciation Day with photos on the field before the game.
#YourSummerDestination
#MakeTimeForFun
#TrustTheTusk