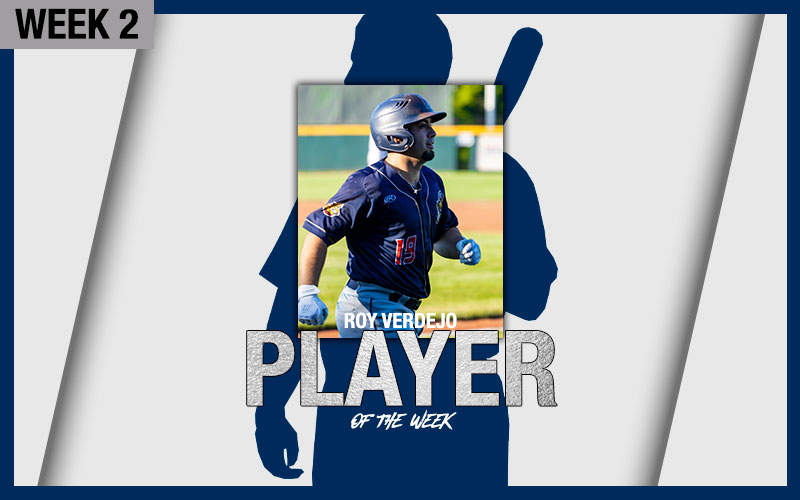 Verdejo Named USPBL Player of the Week
June 8th, 2021
ROCHESTER, Mich. – Birmingham Bloomfield Beavers Roy Verdejo earned USPBL powered by UWM Player of the Week honors, announced by the league office on Tuesday. Verdejo, a native of Santa Clarita, CA, hit two home runs last week.
Verdejo went 2-for-4 with three RBIs in addition to his two home runs. He is currently batting .231 with a .629 slugging percentage.
Verdejo and the Beavers will be in action this Thursday vs. the Unicorns (7:05 p.m.) and Saturday vs. the Hoppers (5:30 p.m., doubleheader).
2021 USPBL Pitchers of the Week
Week 1 (May 28-31) – Spenser McGhee, 1B, Westside Woolly Mammoths
#BringingBackTheFun