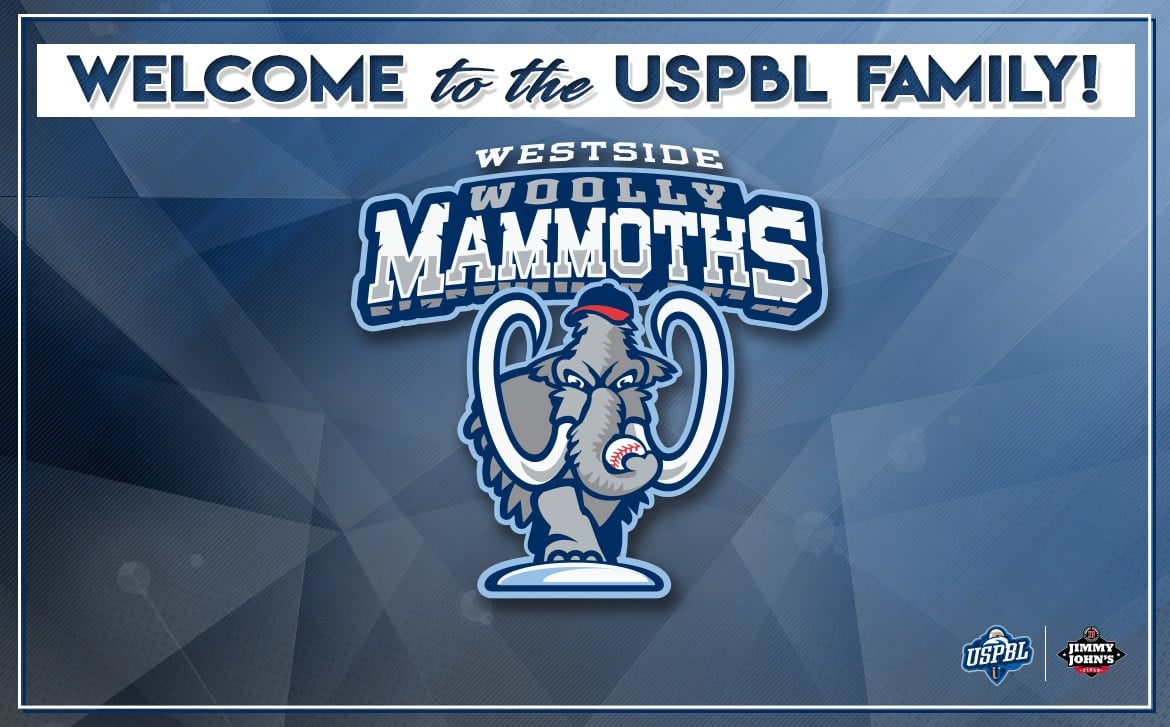 USPBL Unveils Fourth Team – The Westside Woolly Mammoths
January 4th, 2017
Rochester, Mich. – January 4, 2017 – The United Shore Professional Baseball League (USPBL), metro-Detroit's first independent professional baseball league, founded by Rochester, MI- based General Sports and Entertainment, today announced the name of the league's highly anticipated fourth team – the Westside Woolly Mammoths. Core team colors are dark and light blue with red accents. Alternate uniforms will also bring in orange and animal print designs that harken back to "The Flinstones" – all independent league unique and trendsetting.
"There have been numerous Mastodons found in Michigan over the last 100 years, and I always thought "Mastodons" had great potential as a sports team name. "Woolly Mammoth" was better, although one had not been discovered here," said Andy Appleby, USPBL founder and commissioner… "Then, in 2015, a mammoth, complete with huge tusks, was unearthed on a farm in Chelsea, Michigan and our inspiration was complete. In addition to being distinctive, the "Woolly Mammoths" name also allows for a whole host of fun marketing and merchandising opportunities. We are absolutely thrilled with the results."
The Westside Woolly Mammoths will play the 2017 season at state-of-the-art Jimmy John's Field in Utica, MI along with the USPBL's three original teams – the Utica Unicorns, the Eastside Diamond Hoppers, and the Birmingham Bloomfield Beavers. Shane McCatty, who served as Assistant Manager of the league champion Utica Unicorns in 2016, will manage the Westside Woolly Mammoths. The USPBL's 2017 Season begins on May 11, 2017 and runs through September 10, 2017, with games being played every Thursday through Sunday – perfect for families.
The USPBL was designed as a developmental finishing school for players seeking to make it to the Majors, and the 2016 season was an unqualified success, as 9 USPBL players were picked up by Major League organizations during the league's first year of operation. Tens of thousands of fans attending games at Jimmy John's Field during the league's inaugural season witnessed outstanding professional baseball, as they experienced a first-class ballpark, high-level of customer service, and affordable pricing that made it easy for an outstanding family night out. The USPBL also became an important new community asset, with more than 500 charities leveraging the USPBL and Jimmy John's Field for various fundraising endeavors in 2016.