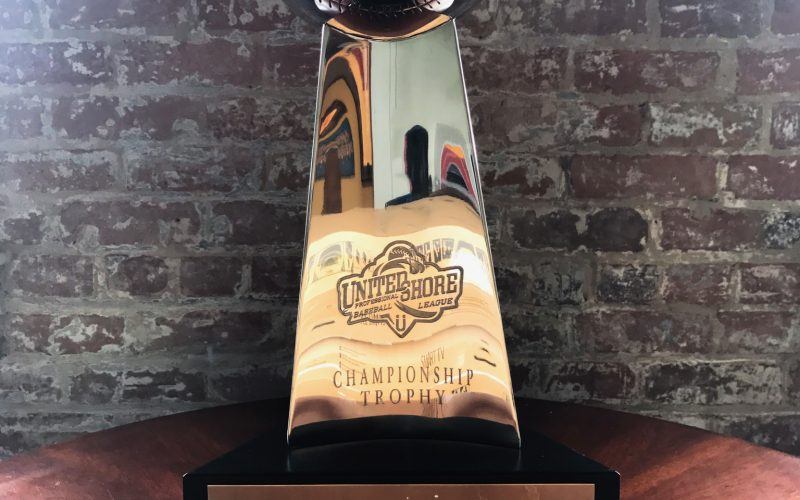 USPBL Playoff Preview Sept 8-10
September 7th, 2017
Game 1 Preview #4 Mammoths vs. #3 Unicorns
Friday September 8th at 7:05pm:
Starting Pitchers: RHP Jeremy Holcombe vs. RHP Donny Murray
In our first game of the weekend, two pitcher of the year candidates will square off to help lead their teams to Saturday's game. Holcombe, who has accounted for 30% of the Mammoths wins, will match up against Unicorn ace Donny Murray. Last time Murray faced the Mammoths, he struck out 10 batters over 7 innings to pick up the win.
Offensively, the Mammoths have struggled for most of August but will look for Thomas Fuessel to provide a spark at the top of the lineup and Alex Abbott, their most consistent hitter, to come up a clutch hit.  The Unicorns are powered by first baseman Willy Martin who has helped fuel a majority of the offense over the last two weeks.
Game 2: TBD Unicorns/Mammoths vs. #2 Hoppers
Saturday, September 9th at 7:05pm:
Starting Pitchers: RHP Cody Brown (Unicorns) / RHP Travis Mcqueen (Mammoths) vs. RHP Tanner Kiest
The team that advances to Saturday's game against the #2 seed will run into perhaps the league's most dominating pitcher, Tanner Kiest. Kiest who owns the league's record for fastest pitch throwing in a game (99mph), has been overpowering in his last 4 starts striking out 46 batters in just 26 innings.
Game 3 Championship:  Beavers vs TBD (Winner of Game 2)
Sunday, September 10th at 1:35pm
RHP Randy Wynne (Beavers) vs. (TBD)