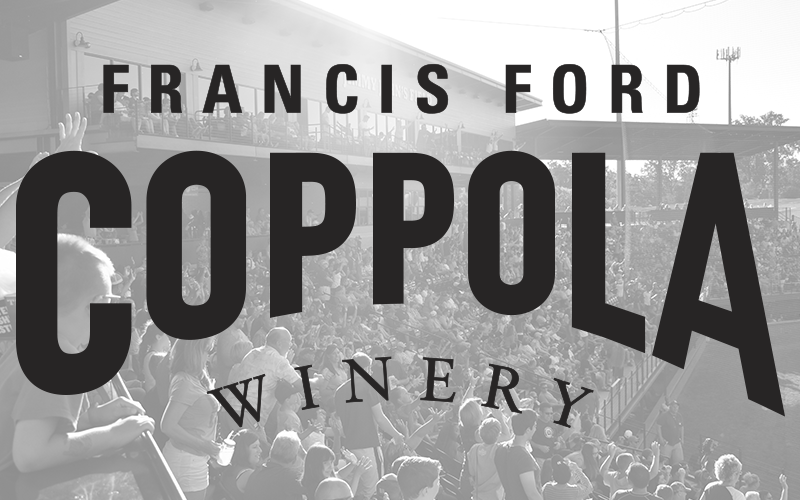 USPBL Partners with Francis Ford Coppola Winery
ROCHESTER, Mich. – Francis Ford Coppola Winery will be featured at Jimmy John's Field in historic downtown Utica, Mich., on select nights throughout the 2018 season, announced the United Shore Professional Baseball League on Wednesday.  Fans can look forward to Coppola Diamond Collection Wines being displayed during Ladies Night Out (6/20) and Italian-American Heritage Night (8/15) as part of the USPBL's Winning Wednesdays.
"We are extremely excited to be partnering with the Francis Ford Coppola Winery this year to offer our fans very high quality wines at an affordable price," said COO of the USPBL and Jimmy John's Field Dana Schmitt.
Ladies Night Out will entail a special ticket offer (21 and older) that includes a grandstand seat and access to wine tasting with Coppola Diamond Collection Wines in the AAA Clubhouse. Ladies will also have the chance to enter to win a Francis Ford Coppola Winery gift basket. The winner will be announced during the seventh inning.
Wine, food, adventure and fun naturally form the backbone of life's experiences and celebrations, and this belief is the inspiration behind Francis Coppola Diamond Collection wines. Enjoy Diamond Collection wines on the diamond.
Francis Ford Coppola Winery will also be featured at Jimmy John's Field on Italian-American Heritage Night, Wednesday, Aug. 15, with wine tasting.
#YourSummerDestination