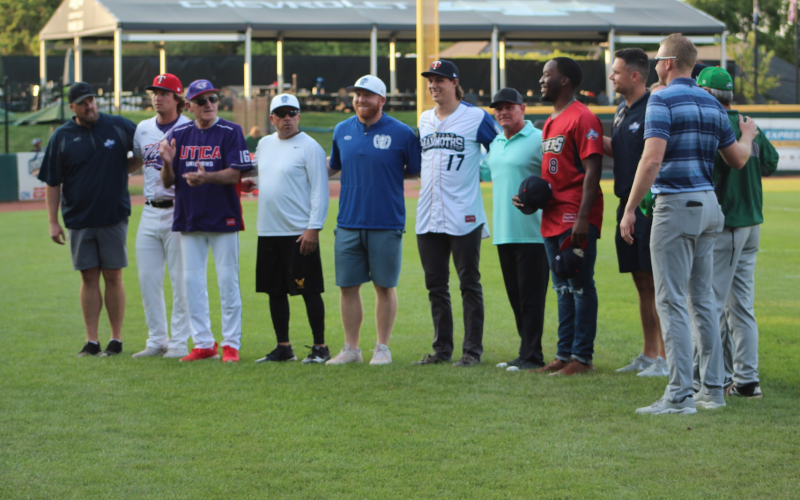 USPBL Has Four Players Signed by Minnesota Twins
July 21st, 2021
 Utica, Mich. – July 21, 2021— The United Shore Professional Baseball League (USPBL) today announced that four of its players have been signed by the Minnesota Twins organization. The four players are: 
Malik Barrington, a 6'5", 225 lb. right-handed pitcher for the Birmingham Bloomfield Beavers, who is from Jacksonville, Florida.

 

Jordan Carr, a 6'2", 210 lb. left-handed pitcher for the Utica Unicorns, who is from Pasadena, Maryland.
Jackson Hicks, a 6'3", 225 lb. right-handed pitcher for the Westside Woolly Mammoths, who is from Chapel Hill, North Carolina.
Ricardo Velez, a 6'1", 205 lb. right-handed pitcher for the Eastside Diamond Hoppers, who is from Lajas, Puerto Rico.
This is the first time in league history that four players from all four USPBL teams have been signed by an MLB organization on the same day. With the signing of these four players, the USPBL has now had 45 players signed to contracts by Major League organization since the start of the USPBL's inaugural season in 2016. 
Justin Orenduff, USPBL Director of Baseball Operations, said, "Our goal as a league is to help develop players to move on to the next stage of their baseball career in a Major League organization. These four pitchers all progressed very well in their development with the USPBL during the first half of our 2021 season, and we could not be more excited for each of them as they move on to a career with the Minnesota Twins organization."