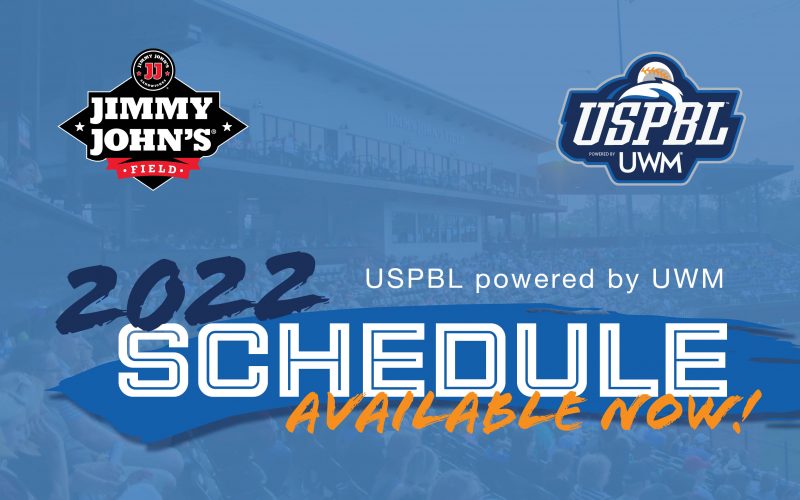 USPBL Announces 2022 Schedule
January 26th, 2022
ROCHESTER, Mich. – The USPBL powered by UWM today announced that the professional baseball league will start its season on Friday, May 20, at Jimmy John's Field in historic downtown Utica, Mich. The three-peat USPBL Champion Utica Unicorns will face the Eastside Diamond Hoppers on opening day, in a rematch of last year's championship game.
The 2022 playoffs will start on Friday, Sept. 9 and the championship game will be on Sunday, Sept. 11.
"After last season ended, we were already thinking about 2022," said Owner and CEO Andy Appleby. "We are really excited about this season and plan to make it the most fun yet for our fans. We'll have baseball, food, fun and entertainment. It will be the best ticket to get this summer!"
In addition to the schedule release, the USPBL also announced game times with night games beginning at 7:05 p.m., day games beginning at 1:05 p.m., and doubleheaders starting at 5:30 p.m. The Home Run Derby and All-Star game, on July 9, will also begin at 5:30 p.m.
The USPBL will make more announcements in the coming months about promotions and individual ticket sales.
Full season ticket, half season ticket, and mini plans are now on sale, and group and premium bookings can be made. For more information call (248) 601-2400 or email to info@uspbl.com.