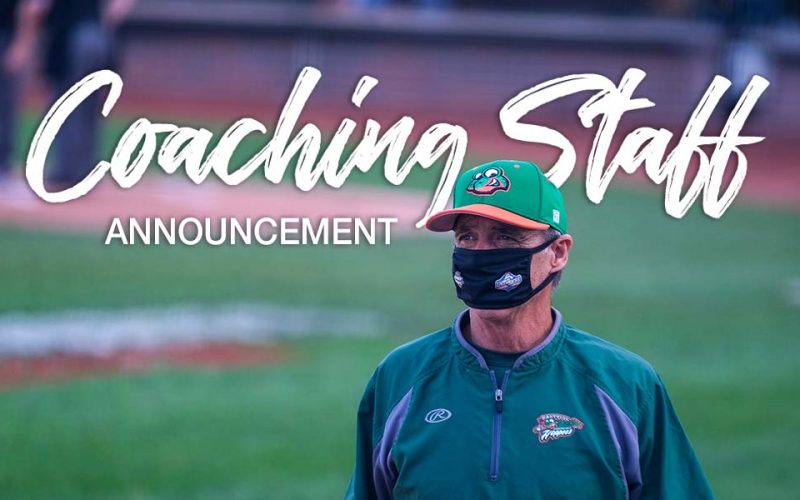 USPBL Announces 2021 Coaching Staff
May 4th, 2021
ROCHESTER, Mich. – May 4, 2021 – The United Shore Professional Baseball League announced the coaching staff for the 2021 season for the USPBL teams, Utica Unicorns, Birmingham Bloomfield Beavers, Eastside Diamond Hoppers, and Westside Woolly Mammoths. Entering its sixth season, the USPBL plays out of Jimmy John's Field in Utica, Mich., and will host the season opener on Friday, May 28.
Birmingham Bloomfield Beavers
Manager – Ed Campaniello

Ed Campaniello's professional career began with eight years on the field in the Cincinnati Reds organization and other independent leagues before he turned to the development side of baseball in 2004. He worked as the national director of America's Baseball Camps in Arizona, where he created hitting and field programs, followed with time spent as a hitting coach in the Oakland Athletics organization and the Northwest League in Vancouver. During his time as a player, Campaniello took his abilities overseas to the Italian Baseball League where he helped the team to the A/1 title in 1999 by hitting .329 and taking home MVP honors in the championship series.
Westside Woolly Mammoths
Manager – John Dombrowski

John Dombrowski is stepping up to the plate as the Westside Woolly Mammoths' newest manager. He has served as a development coach for the league and has been instrumental to the organization of the baseball program. Dombrowski has assisted everywhere from coordinating practices to scouting potential players, and is now taking a swing leading the Mammoths through the 2021 seasons.

Assistant Coach – Taylor Grzelakowski

Taylor Grzelakowski returns to the USPBL serving as catcher for the Utica Unicorns and being signed by the Minnesota Twins organization back in 2017.
Eastside Diamond Hoppers
Manager – Paul Noce

Paul Noce has been in the game of baseball for over 33 years including two stints in the Major Leagues for the Chicago Cubs ('87) and Cincinnati Reds ('90). In 2012, Noce was inducted into the Peninsula Sports Hall of Fame in San Mateo, California.
Utica Unicorns
Manager – Jim Essian

Jim Essian started his 46-year professional baseball career in 1970 with the Philadelphia Phillies in their minor league system. Over the next three years, Essian excelled at all levels of Minor League baseball and was moved up to the Big Leagues with the Phillies in 1973. For the next 11 years, Essian played for the Phillies, A's, White Sox, Mariners and the Indians before moving on to a managerial role.
Baseball Support Staff
Willi Martin – Director of Player Development

Willi Martin played for the Utica Unicorns as a first baseman during the 2017 season. He returned to the USPBL in 2018 to assist Jim Essian as assistant coach for the Unicorns, and takes on a new role of forwarding the development aspect of the players within the league. He previously shined at Liberty University and Mount Olive College.

Pitching Coordinator – Shane McCatty

Shane McCatty will once again take on the role of Pitching Coordinator after having a had in the managerial side as head coach of the Westside Woolly Mammoths back in 2017. He played his collegiate baseball at Oakland University before being drafted by the Washington Nationals in 2009, playing four seasons in the organization.

Doug Martin – Development Coach
Scott Pickens – Development Coach
Ryan Pothakos – Scouting Assistant
#USPBL