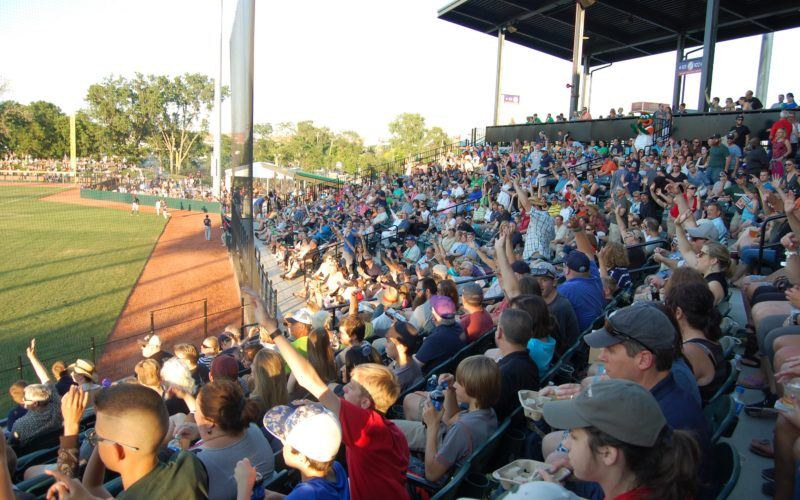 USPBL 2017 Tickets are Going Fast!
February 26th, 2017
"Phones are ringing non-stop," Zack Phillips, VP of Ticket Sales for the USPBL reports. "The success of our first year at Jimmy John's Field has resulted in a significant increase in demand for our season ticket plans this season," Phillips said.  The USPBL is entering its second season of playing professional baseball in Utica.  The inaugural season brought hundreds of thousands of fans out to the ballpark to enjoy the family-friendly environment that the USPBL has created.
Fans that attended games during the first season for the USPBL witnessed young men in search of making their baseball dreams come true. Nine players reached that goal by being signed by a Major League Organization.
Those same fans also experienced the affordable fun that the USPBL and Jimmy John's Field has brought to the area.  "We offer a variety of ticket plans for just about everyone.  From the die-hard fan who wants to attend every game, to the casual fan wanting to see just a few games," Phillips said.
Additional benefits, and ticket plan options expanded this season to include team-specific ticket plans.  "Fans really aligned themselves with their favorite teams last year, that's why we made these team-specific plans available and they've been extremely popular."
Now is the time to start making your warm weather plans. And there's no better place to be this summer than at Jimmy John's Field.
Click HERE for more information on season tickets at Jimmy John's Field.