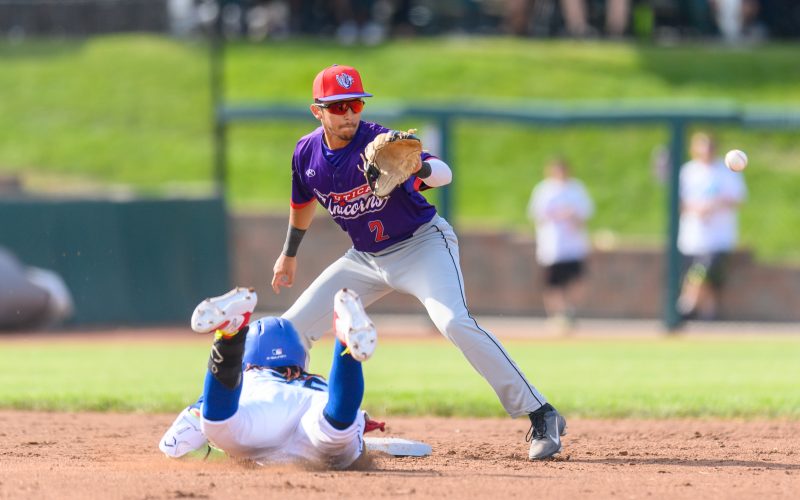 Unicorns Win Over Beavers, 8-3
June 3rd, 2023
UTICA, Mich. – Alejandro Lara hit his first home run of the season, to lead the Utica Unicorns (4-1) to an 8-3 victory over the Birmingham Bloomfield Beavers (1-4) on in game one of Saturday's doubleheader.
Right-handed pitcher Andrew Huffman (1-1) earned the win, throwing 3.0 scoreless innings and struck out four. Outfielder Alec Brunson went 1-for-3 with two RBI. Fellow outfielder Nick Pastore made a nice diving catch in center field and scored two runs.
For the Beavers, Malek Bolin hit one over the fence, giving him his first home run. JD Stubbs had a one hit night, driving in the other run for Birmingham Bloomfield.
#ThePlaceToBeIn2023