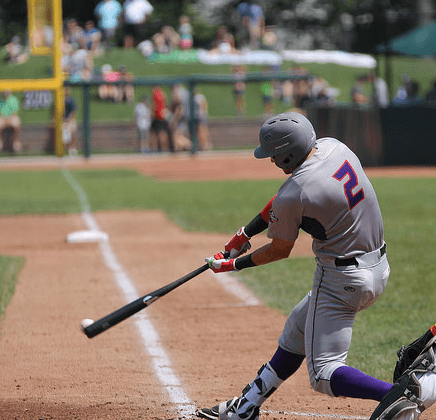 Unicorns Win 12-9 over Beavers in Offense Propelled Game
September 5th, 2017
Tyler Curran
September 4th, 2017
Utica, MI – The Birmingham Beavers and Utica Unicorns met in late season Monday, September 4th at Jimmy John's Field.
With the playoff seeding already determined, the teams got a chance to get some players on the field and get a little pre-playoff tune up in.
It was a special day for Beavers catcher Brett Elmer, making his USPBL debut behind the plate. The 20-year-old catcher has been part of the developmental player process in the league, which allows him to practice with the team, but he does not get the standard playing time for that reason. In his first at bat he hit a dribbler in the infield that was scored an infield single, recording his first hit in his first appearance.
Beavers went ahead 3-0 on a Gerard Hernandez moonshot of a homerun in the top of the second inning, his third of the season. Beavers had the lead in the game until the sixth inning when the Unicorns started putting up crooked numbers. A five run sixth followed by a four run seventh ultimately put the Beavers chances out of reach. Spencer Ibarra hit his first homerun of the season on a drive to the right field berm, an absolute no doubter. Brandow Rawe hit a three run homerun that stayed just barely fair in the eighth inning but it wouldn't be enough, as the Beavers couldn't rally back.
A combined ten pitchers were used between the teams, and it was Michael Seimanico of the Unicorns who got the win. In his two innings of work he struck out three batters and only allowed one hit. Beavers managed to use some six pitchers to keep them active and ready for any playoff appearances.
The Unicorns won the game 12-9 and with the victory they improve to 26-26 and the Beavers go to 28-24. The two teams met in the Championship last season and this may not be the last they see of each other this season. Maybe it will be a pitcher's duel again but they showed what assets they do have and what they are capable of doing, so there is no real telling.