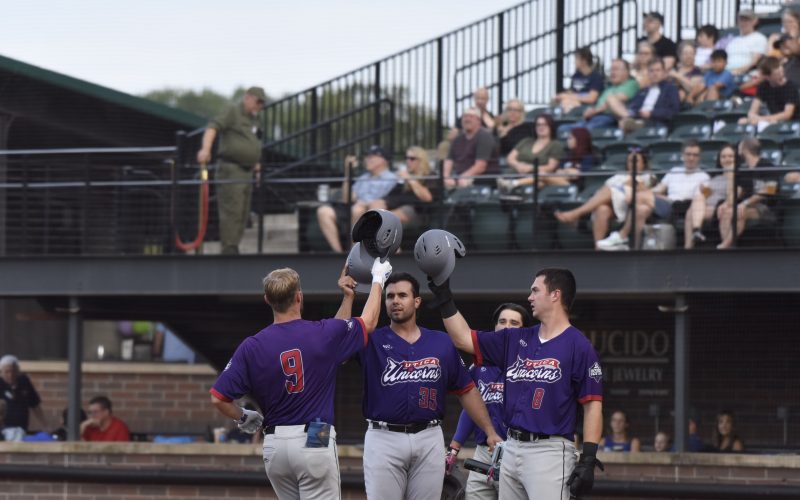 Unicorns Rally Late Over Hoppers, 9-6
September 2nd, 2023
UTICA, Mich. – Nick Pastore went 2-for-3 with a double, one RBI and two runs scored to lead the Utica Unicorns (17-26) over the Eastside Diamond Hoppers (23-21), 9-6, in game two of Saturday's doubleheader at Jimmy John's Field.
Lucas Goodin also had two hits with two RBIs. Josh Baker had one hit that brought in two runs, while Patrick Bagget had one run, one hit and scored twice. The Unicorns were down 5-4 heading into the sixth innings. They placed five runs on the board, giving them a late inning win.
For the Hoppers, Joe Kalafut hit a home run and finished the night 3-for-3. Bryant Shellenbarger notched two hits, scored twice and added one RBI to his season total. Centerfielder Anthony Flores brought in the other run.
#ThePlaceToBeIn2023