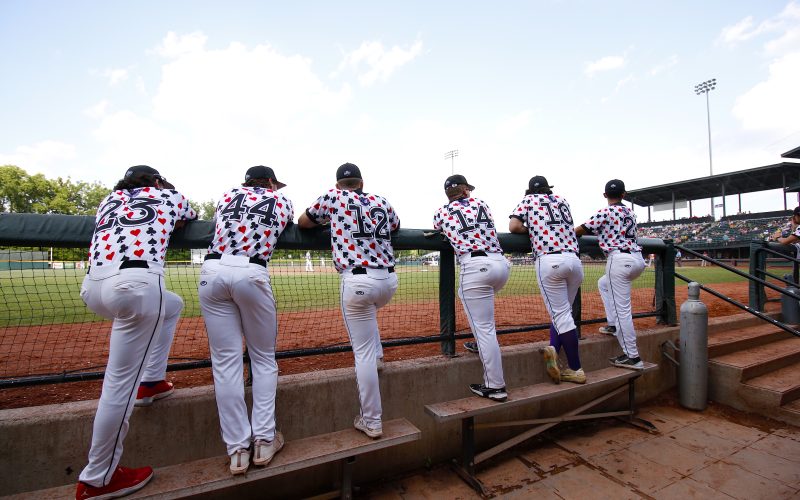 Unicorns Power Past Mammoths, 5-1
June 24th, 2023
UTICA, Mich. – Tristan Harvin pitched a complete game, retiring the last 14 batters he faced and striking out five to lead the Utica Unicorns (9-5) past the Westside Woolly Mammoths (8-9), 5-1, on Saturday night at Jimmy John's Field.
Josh Baker drove in two runs and went 2-for-3. Lucas Goodin had two runs and two hits. Nick Pastore also had two hits, going 2-for-2.
For the Mammoths, Ward Hacklen II went 1-for-2 and had one run. Fox Leum also added one hit to his season total.
#ThePlaceToBeIn2023