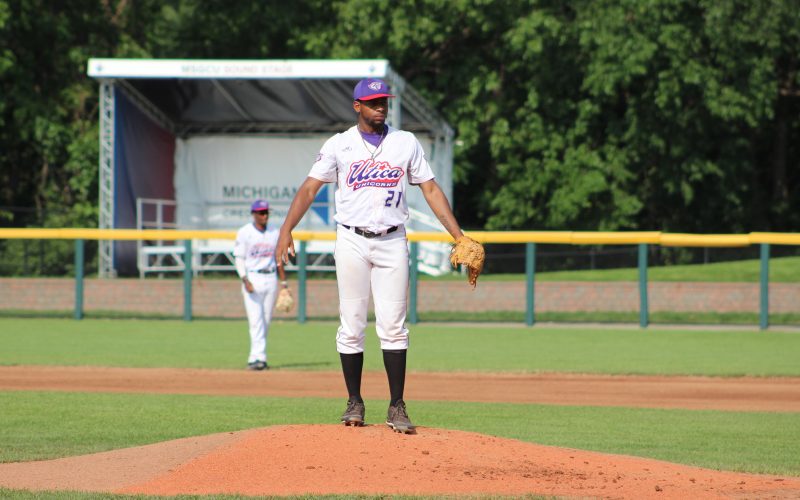 Unicorns Power Past Hoppers, 6-0
July 3rd, 2021
UTICA, Mich. – Drue Galassi smashed a home run and Frankie Lucska hit a double to center-field to lead the Utica Unicorns (10-4) to a 6-0 victory over the Eastside Diamond Hoppers (6-7) in game one of Saturday's doubleheader at Jimmy John'd Field.
Aaron Takacs finished the game 1-for-2, and driving in two runs. RHP Miguel Cirino pitched 4.0 scoreless innings, allowing one hit and one walks, picking up his first win of the season.
Ben McConnell broke up the combined no-hitter for the Unicorns, with a single.
#BringingBackTheFun