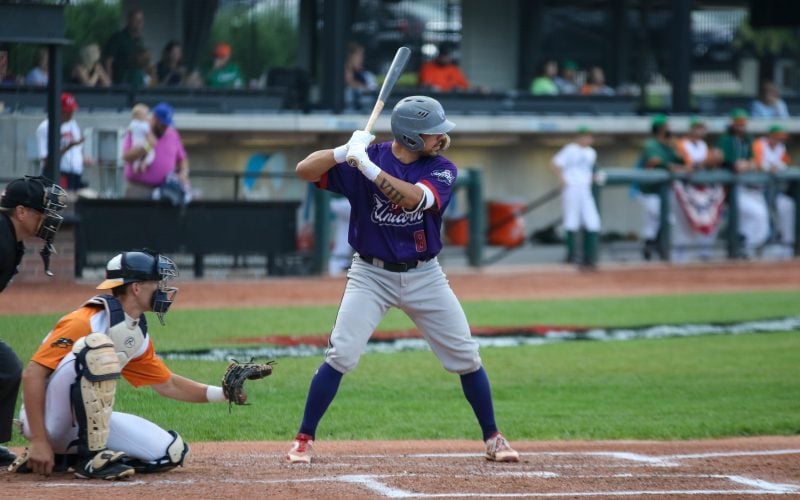 Unicorns Defeat the Hoppers, 8-3
August 29th, 2019
UTICA, Mich. – Right-handed pitcher Donald Goodson worked 6.0 strong innings, striking out five and scattered two hits, while Jimmy Latona went 2-for-3 with three runs scored and two walks to lead the Utica Unicorns (27-21) past the Eastside Diamond Hoppers (16-29), 8-3, on Thursday night at Jimmy John's Field.
Malik Blaise homered and went 2-for-3 with two RBIs and scored two runs. Collin Ridout finished 2-for-4 and drove in two runs, while Kyle Orloff homered as well. Ridout has a hit in 19 of his last 21 games for the Unicorns.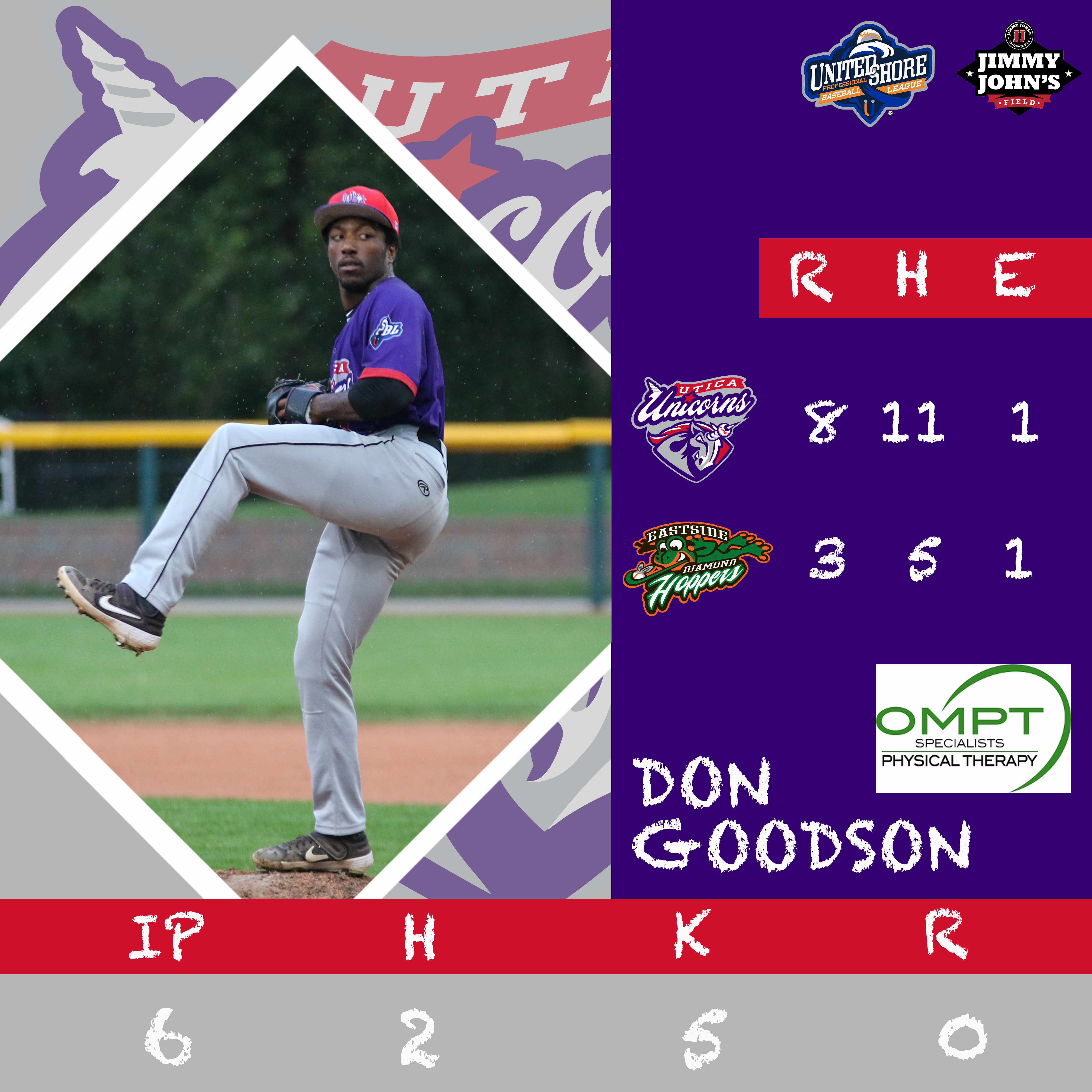 Eastside Diamond Hoppers Pat Adams hit his fourth home run of the season and finished 2-for-5 with three RBIs. He has reached base in 44 of 47 games played this season.
The Unicorns are one win away from clinching the No. 1 seed and automatic bid to the USPBL Championship Game on Sunday, Sept. 8. They will take on the Westside Woolly Mammoths (26-21) on Saturday night at Jimmy John's Field.
#MakeTimeForFun
#YourSummerDestination
#UnicornsUnite