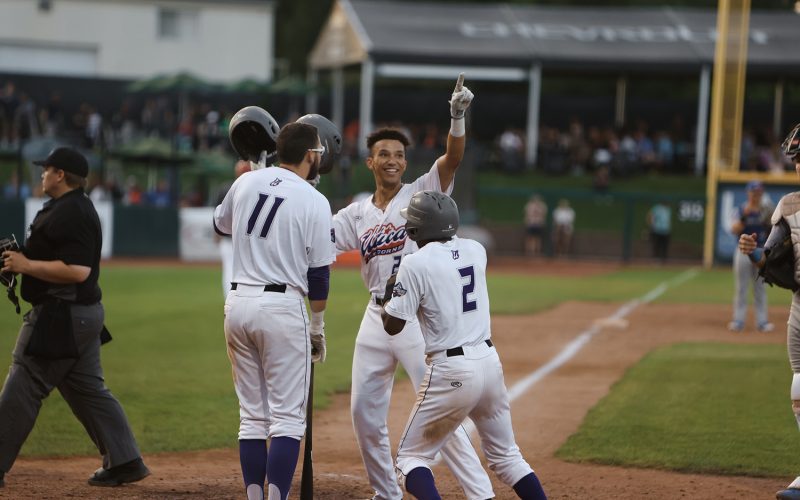 Unicorns Defeat Mammoths, 3-1
July 8th, 2022
UTICA, Mich. – Drue Galassi hit his third home run of the season and drove in two runs to lead the Utica Unicorns (14-4) over the Westside Woolly Mammoths (6-12), 3-1, on a beautiful Friday night at Jimmy John's Field.
RHP Adam Riggleman (1-0) threw 6.0 innings, striking out six batters. Jon Hodo went 2-for-4 with two runs scored.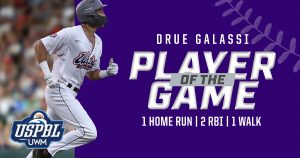 Elijah Brown led the offensive attack for the Mammoths, hitting a home run in the top of the first inning. Adrian Cook started on the mound, pitching 3.0 innings.
#SummerNightsUnderTheLights