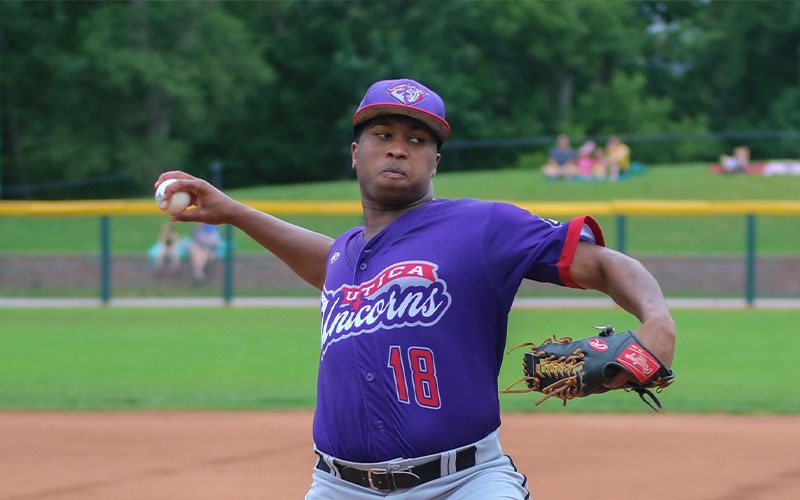 Unicorns Defeat Beavers, 7-6
July 21st, 2019
UTICA, Mich. – Kyle Bonicki went 3-for-5 for the Unicorns with two RBIs as the Utica Unicorns (16-15) defeated the Birmingham Bloomfield Beavers (15-13), 7-6, on Sunday afternoon at Jimmy John's Field.
Right-handed pitcher Max Bain picked up his first win of the season for the Unicorns and Nolan Clenney earned his first save.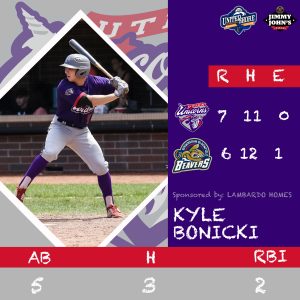 Leading the Beavers offensively was first baseman Ross Haffey, who hit his sixth home run of the season and went 3-for-4 with one walk and three RBIs. Jack Hranec went 3-for-5 with two doubles and scored two runs.
#YourSummerDestination #UnicornsUnite