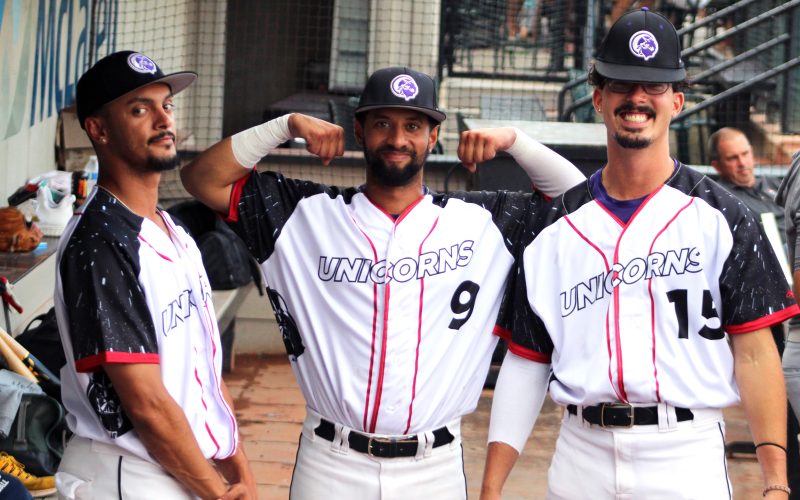 Unicorns Continue To Increase Their Record, Pick Up The Win Over Hoppers, 9-6
August 4th, 2022
UTICA, Mich. – The Utica Unicorns (20-9) improved their record as they picked up a win over the Eastside Diamond Hoppers (11-19), 9-6, on a rainy Thursday night at Jimmy John's Field.
For the Unicorns, starting pitcher Keon Taylor tossed 3.0 innings, scattering five hits and striking out two. Outfielder Drue Galassi went 2-for-4 and batted in one run. Player of the Game Malek Bolin went 1-for-3, had two RBIs and one walk.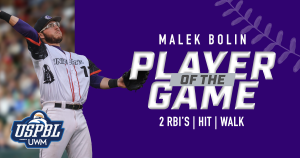 For the Hoppers, starting pitcher Andrew Verbrugge pitched 5.0 innings, striking out four and walking three. Alex Pup went 3-for-4 on the night. Infielders Joe Burke and Nick Kreutzer and outfielder Blake Porter each knocked in one run.
Tomorrow the Birmingham Bloomfield Beavers will take on the Hoppers on Friday night's Fireworks Spectacular. First Pitch is at 7:05 p.m. Gates open at 6.
Written by Danielle McKinney
#SummerNightsUnderTheLights