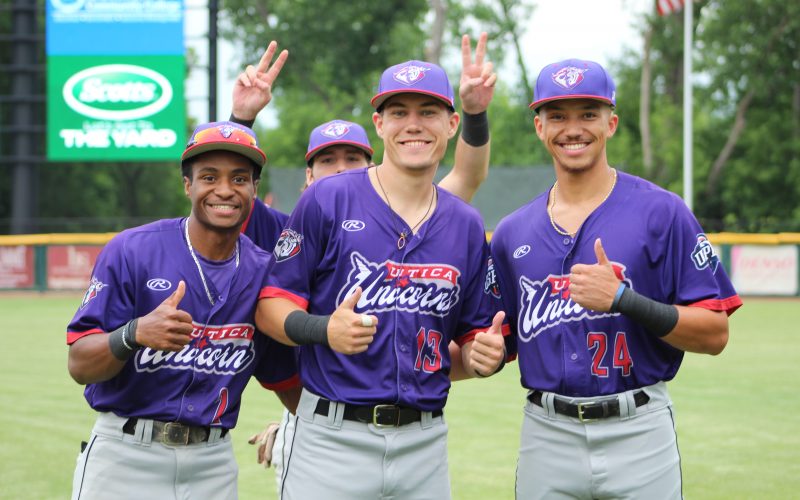 Unicorns Clip Beavers, 5-2
June 25th, 2021
UTICA, Mich. – Drue Galassi smacked his fifth home run and went 2-for-4, while left-handed pitcher Jordan Carr (1-0) worked 5.0 strong innings, striking out one as the Utica Unicorns (7-3) defeated the Birmingham Bloomfield Beavers (3-8), 5-2, on Thursday night at Jimmy John's Field.
Jon Hodo had a strong performance, going 2-for-4 with one run scored. Noah Childress and Aaron Takacs each added a hit for the Unicorns.
Birmingham Bloomfield's RHP Malik Barrington (0-1) made the start, scattering five hits and three runs.
#BringingBackTheFun