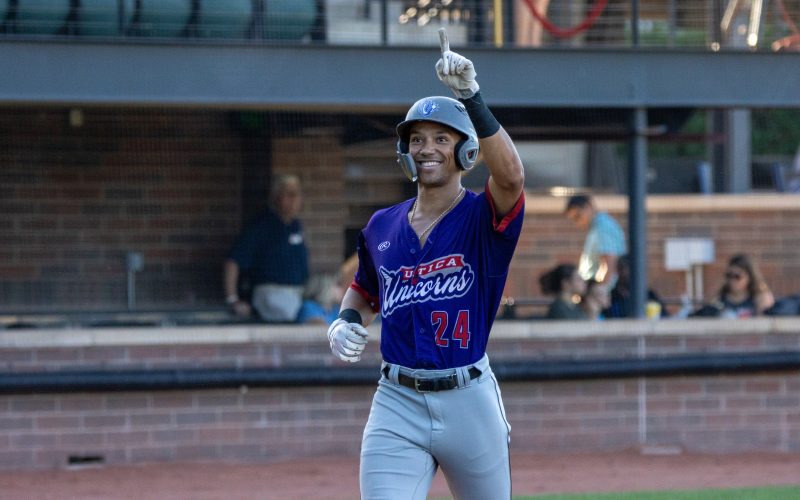 Unicorns Blank Hoppers, 11-0
August 10th, 2022
UTICA, Mich. – Centerfielder Drue Galassi hit two home runs, including one grand slam, to lead the Utica Unicorns (22-10) to a 11-0 victory over the Eastside Diamond Hoppers (13-20) on Wednesday night at Jimmy John's Field.
Matt Parkinson finished 2-for-5 with three RBIs and one run scored for the Beavers. Starting pitcher Jean Muntaner threw 3.0 scoreless innings, striking out three and giving up no hits.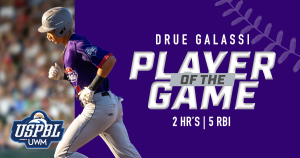 The Hoppers' Andrew Verbrugge made the start, working 6.0 innings, allowing two runs and fanned six. Three different Hopper players had a base hit.
#SummerNightUnderTheLights