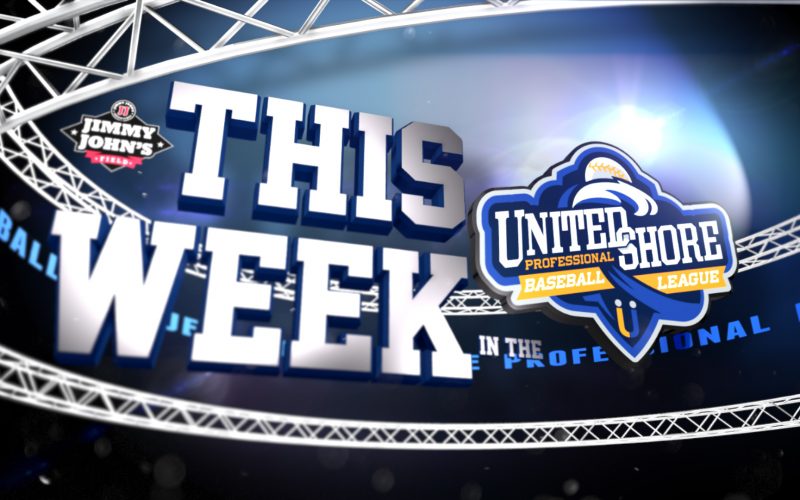 This Week in the USPBL – Week 3
May 29th, 2018
ROCHESTER, Mich. – The Westside Woolly Mammoths and Eastside Diamond Hoppers continue to be the hot teams in the United Shore Professional Baseball League, riding three- and four-game winning streaks, respectively, to highlight This Week in the USPBL. The Woolly Mammoths' centerfielder Drew Kitson made history by delivering a home run saving catch at the wall to earn the No. 5 Play of the Day on ESPN's Award-Winning SportsCenter Show last Saturday night.
Jalin Lawson earned USPBL Player of the Week honors after hitting a pair of home runs last weekend, including a grand slam for the Woolly Mammoths on Sunday. The Diamond Hoppers' Kody Ruedisili batted .444 (4-for-9) last week, with a double and one RBI, and Jack Hranec led the Beavers with a .429 batting average (6-for-14), one double and four RBIs.
The USPBL has produced 20 players that have signed with MLB organizations over the last two seasons. Games are played every Thursday-Sunday at Jimmy John's Field in historic downtown Utica and fans can purchase tickets as low as $6 (lawn seats) or $12 (grandstand tickets) here.
#YourSummerDestination