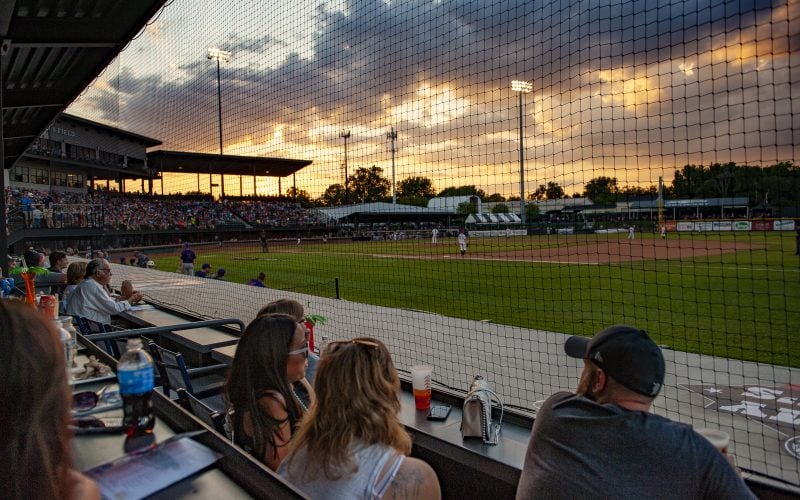 The Suite Experience At Jimmy John's Field
December 7th, 2020
Choosing the right space for your next summer celebration can be difficult, especially now as people look to focus on private and socially distanced opportunities. However, safe doesn't have to be boring! At Jimmy John's Field, we have options for the safest small group experiences topped with amazing entertainment and customer service for all of our suites.
Besides the VIP parking passes, personal food and beverage servers, team merchandise discount, and of course, a visit from the one and only JJ, the Field General, here's a breakdown of each suite's key points for view and amenities:
Private Patio Cabana Suites
View: These spacious outdoor suites provide an up-close and personal experience with the baseball while staying socially distanced in your party area. You'll feel like one of the players as these suites sit above the dugout.
Amenities: Feeling chilly? Each suite packs the heat with an individual fire pit. Need to cool off? Turn on one of the overhead fans to feel a breeze! Who said the outdoors couldn't be climate controlled?
Dugout Suites
View: We take pride in being the only ballpark in America that can provide seating 15 feet from home plate! Be right next to the action as you sit in covered stadium seats.
Amenities: It's all about location, location, location, for these suites because one of the top luxuries is the direct access to the AAA Clubhouse Restaurant. In the Dugout Suite your party will be find all the excitement at right at its fingertips being in between the game and fun that fills the first floor concourse.
Founder's Suites
View: Feel on top of the world with the best view in the ballpark! This a unique aerial view of the field has you seeing everything from home plate all the way to Historic Downtown Utica.
Amenities: Enjoy the classic fun of the Jimmy John's Field Grandstands as you experience the game in your own private balcony. Or, head inside to watch the action on the suite's flat screen TV while taking a beat in the air conditioning.
Want more details? CLICK HERE to visit our Suites page for the full amenity details, photos, and pricing of your next Jimmy John's Field VIP experience.