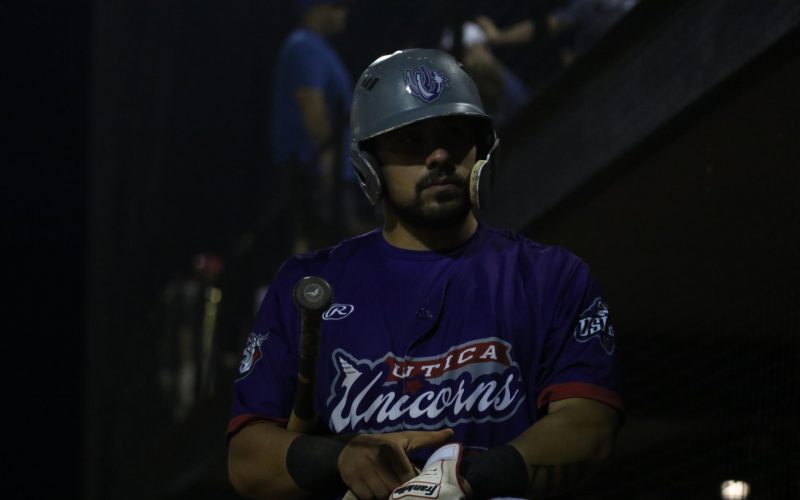 Offense Leads Unicorns Past Mammoths, 9-3
August 30th, 2018
UTICA, Mich. – Jimmy Latona went 3-for-5 and drove in a game-high three runs, while Dallas Oliver finished 3-for-5 with three runs scored to lead the Utica Unicorns (24-23) to a 9-3 victory over the Westside Woolly Mammoths (21-26) on Thursday night at Jimmy John's Field.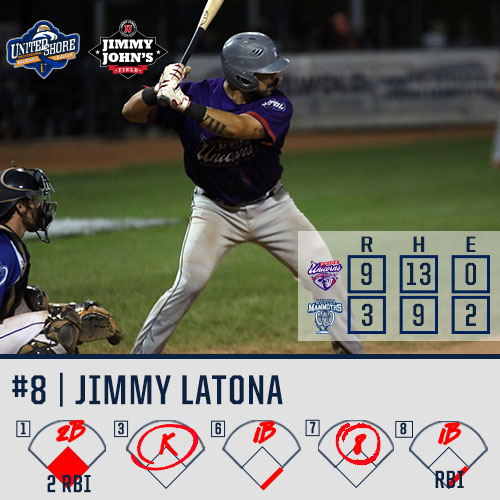 Right-handed pitcher AlJordan Johnson earned a no decision for the Unicorns, tossing 5.0 innings, striking out nine and gave up two runs. Left-handed pitcher Jake Angus also had a no decision for the Woolly Mammoths, throwing 6.0 innings and struck out eight, allowing three runs.
At the plate, Jake Barbee led the Mammoths with a 2-for-4 performance and a run scored.
Metro Detroit Chevy Dealers Fan of the Game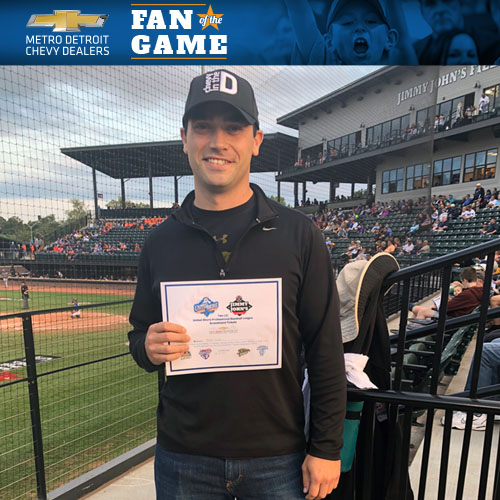 Aaron Wick
UPCOMING GAMES
Friday, August 31
Eastside Diamond Hoppers (23-21) vs. Birmingham Bloomfield Beavers (23-21), 7:05 p.m. first pitch (Gates open at 6 p.m.) – Read More
Promotions: MetroPCS Fireworks Spectacular, Fan Appreciation – Read More
Saturday, September 1
Utica Unicorns (24-23) vs. Eastside Diamond Hoppers (23-21), 7:05 p.m. first pitch (Gates open at 6 p.m.)
Buy Tickets
Promotions: Country Music Night, Tim McGraw Tribute Band, Military Appreciation Night, all active and former military personnel receive up to four free tickets while tickets last – Read More
Sunday, September 2
Westside Woolly Mammoths (21-26) vs. Birmingham Bloomfield Beavers (23-21), 1:05 p.m. first pitch (Gates open at Noon)
Buy Tickets
Promotions: Sunday Fun Day, Daddy-Daughter Day with a brunch, Catch on the field, Photo Booth, and a ballgame – Read More
#YourSummerDestination