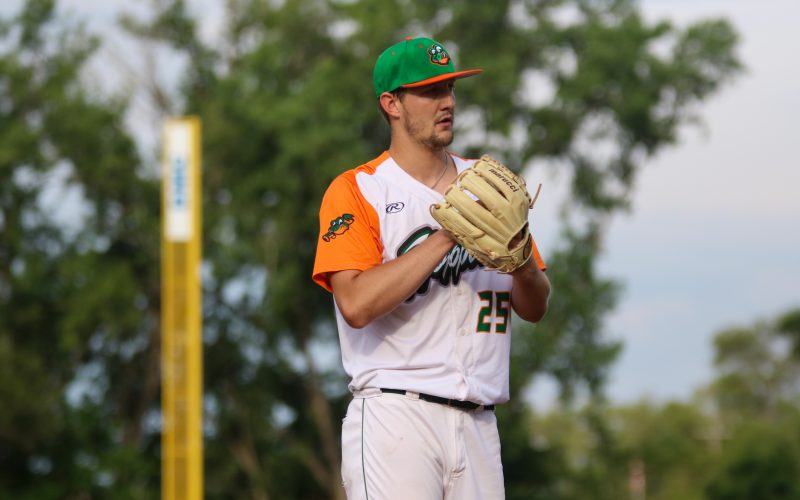 Offense Leads Hoppers Past Unicorns, 8-3
June 28th, 2019
UTICA, Mich. – Pat Adams went 1-for-1, with a three-run home run and two walks, while right-handed pitcher Bradley Thoutt tossed 6.0 strong innings, striking out six, to lead the Eastside Diamond Hoppers (10-11) to an 8-3 win over the Utica Unicorns (13-10) in front of a large crowd at Jimmy John's Field on Friday night.
Adams is now on a nine-game hitting streak and has reached base safely in all 22 games this season. The Warren, Mich., native leads the league with a .392 batting average.
Wesley Jones went 3-for-5 with one run scored and one RBI, and Thomas LaCongo finished 2-for-2 with a double and one RBI. RHP Tyler Tomaka threw the final 3.0 innings to earn the save, striking out two.
Colie Currie smacked his second home run of the season, finishing 2-for-5 to lead the Unicorns.
The Diamond Hoppers will take on the Birmingham Bloomfield Beavers in the final game of the weekend on Saturday night. Game time is set for 7:05 p.m. and gates open at 6 p.m. WCSX Classic Rock Saturday will feature Beatles Tribute Band Toppermost.
#YourSummerDestination #HopOn