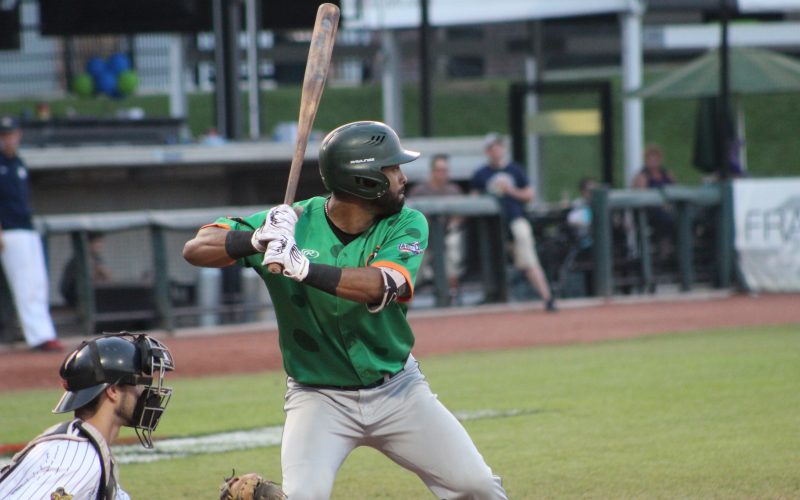 Offense Leads Hoppers Past Beavers, 5-4
July 31st, 2021
UTICA, Mich. – Coleton Horner went 2-for-3, with a home run in his debut with the Hoppers, while right-handed pitcher Stephen Chamblee tossed 4.0 strong innings, striking out five, to lead the Eastside Diamond Hoppers (10-10) to an 5-4 win over the Birmingham Bloomfield Beavers (9-15) at Jimmy John's Field in game two on Saturday night.
Christian De Los Santos went 1-for-3 with one two RBIs, and Greg Vaughn Jr. hit his third home run of the season. RHP Kolby Dewhirst threw the final 1.1 innings to earn the save.
Travis McFarland went 1-for-2 with one RBI to lead the Beavers.
#BringingBackTheFun