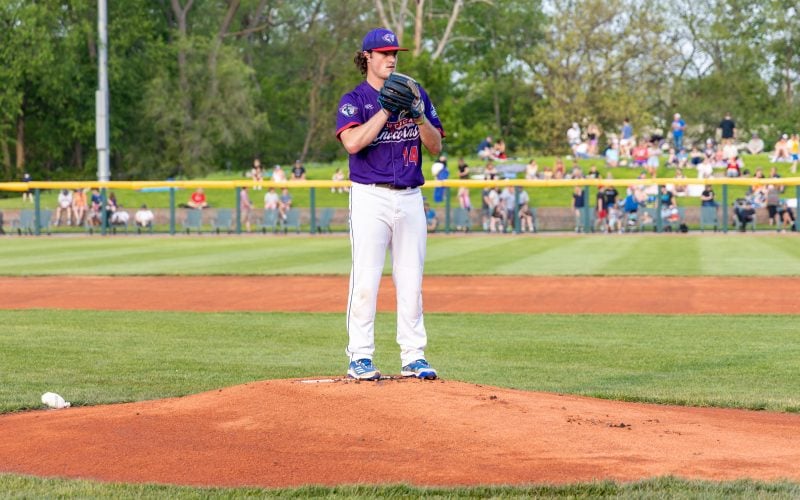 Muntaner Earns First USPBL Win Over Beavers, 5-2
May 28th, 2022
UTICA, Mich. – Left-handed pitcher Jean Muntaner (1-0) tossed 2.1 innings of relief and Malek Bolin went 2-for-3 with a one RBI to lead the Utica Unicorns (2-0) to a 5-2 win over the Birmingham Bloomfield Beavers (1-1) on Friday at Jimmy John's Field.
Erick Ramirez played in his first USPBL game, bringing in two runs for the Unicorns.
Cameron Collett led the way for the Beavers, ending the night 3-for-3 with one RBI and one run scored. Austin Shea started on the mound and finished with seven hits, fours walks, and five strikeouts after 4.0 complete innings.
The Mammoths and Hoppers battle on Country Music Night and Teacher Appreciation Night tomorrow, May 28th, at Jimmy John's Field. The fun starts at 6pm when the gates open. First pitch is at 7:05 pm.
#SummerNightsUnderTheLights