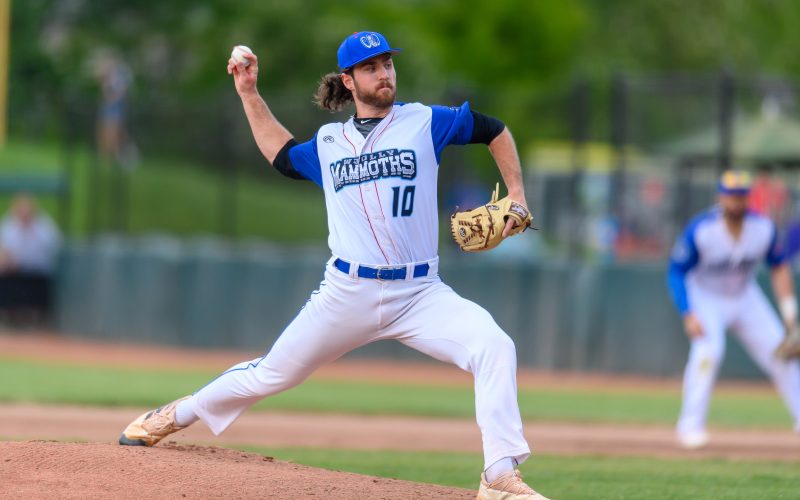 Mammoths Win Third Straight, Beat Hoppers, 0-2
June 2nd, 2023
UTICA, Mich. – Reft-handed pitcher Garrett Martin picked up his second win of the season, throwing 6.0 scoreless innings to lead the Westside Woolly Mammoths (3-3) to a 0-2 win over the Eastside Diamond Hoppers (3-3) on Friday at Jimmy John's Field.
The Mammoths have won three straight games, starting with their win Saturday night in game two of the doubleheader. Francis Florentino went 2-for-4 with one RBI, while Alex Steinbach went 1-for-1 with two RBI.
Eastside's shortstop Alex Pup flashed the leather with an ESPN Top-10 worthy catch on the other side of second base, and led the offensive production as well for the Diamond Hoppers, with the single hit.
#ThePlaceToBeIn2023