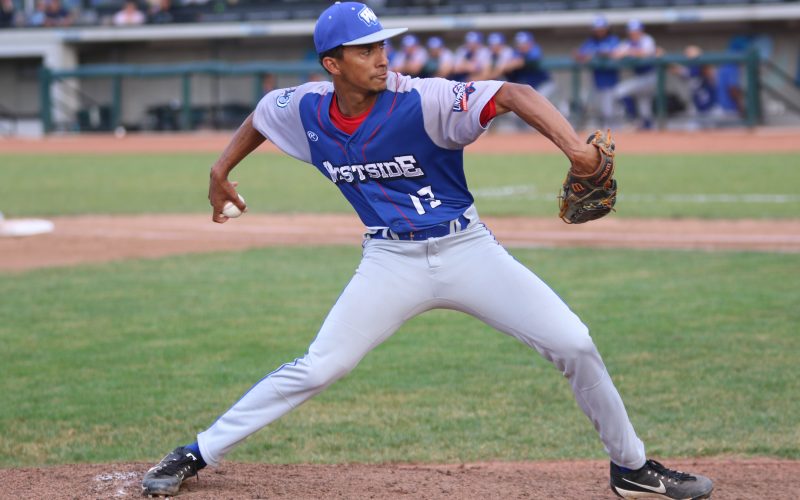 Mammoths Power Past Hoppers, 15-4
June 12th, 2019
UTICA, Mich. – Will Johnson hit a grand slam and went 3-for-5, with three runs scored and right-handed pitcher Will Neely picked up his first win in his United Shore Professional Baseball League debut to lead the Westside Woolly Mammoths (4-11) to a 15-4 win over the Eastside Diamond Hoppers (7-7) on Wednesday night at Jimmy John's Field.
Neely tossed 5.0 innings, scattering six hits, three earned runs and struck out three. Alec Craig finished 3-for-5 with three RBIs and scored three runs, and USPBL batting leader Sonny Cortez went 3-for-5 with three RBIs.
LHP Jake Davis threw 2.0 scoreless innings, while Tyler Schmidt and Brennan Price each threw 1.0 scoreless inning for the Mammoths.
The Diamond Hoppers will take on the Birmingham Bloomfield Beavers (6-7) on Thursday night as they finish their postponed game from May 19 at 5:30 p.m. with the score tied at 1-1 in the eighth inning, and the next game will start at 7:05 p.m. Thirsty Thursday is presented by Dave and Buster's and will feature $2 Bud and Bud Light, $5 Craft Beer Specials, and it's Harry Potter Night with Fairytale Entertainment as the ballpark will feature Butter Beer and the original Harry Potter movie after the game.
#YourSummerDestination #TrustTheTusk