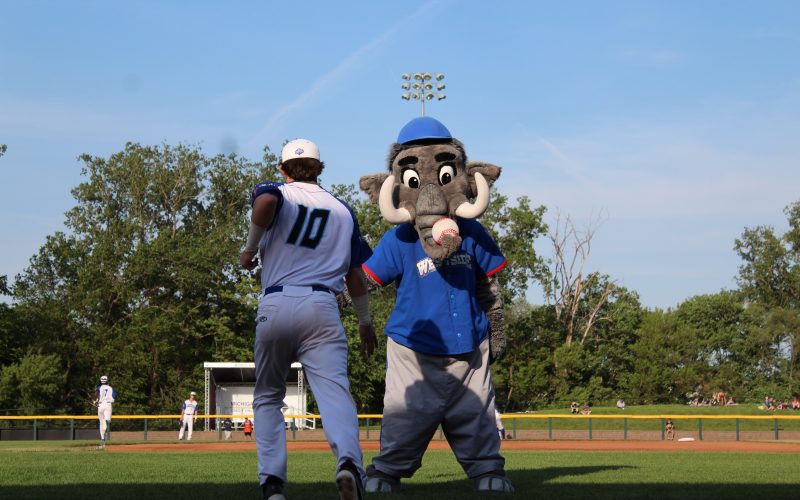 Mammoths get the comeback win over the Hoppers, 4-2
June 4th, 2021
UTICA, Mich. – The Westside Woolly Mammoths get the comeback win over the Eastside Diamond Hoppers on Friday night at Jimmy John's Field.
The Mammoths earned four runs late in the game to defeat the Hoppers by a score of 4-2. The Mammoths improve to 2-1 on the season, while the Diamond Hoppers fall to 1-2.
Designated hitter Trey Bigford started the comeback going 1-for-3 and earning two RBIs to his name with a 5th inning home run. Lamar Briggs also chipped in going 2-2 and recording an RBI on a bases loaded walk. Mammoth pitchers Greg Loukinen and Collin Ledbetter achieved their first win and saves of the season, respectively. 
Hoppers starter Ty Tracy pitched 4.1 innings, only giving up three hits and striking out two.