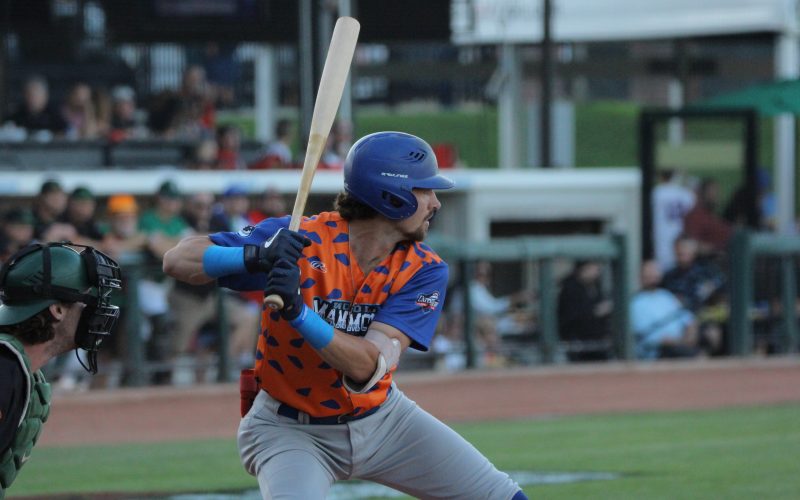 Mammoths Advance to Semifinals with 6-4 Win Over Hoppers
September 9th, 2022
UTICA, Mich. – Right-handed pitcher Collin Ledbetter threw a complete game, allowing seven hits, four runs, and striking out 11, while Nick Caruso hit a grand slam to lead the Westside Woolly Mammoths (18-27) over the Eastside Diamond Hoppers (21-24), 6-4, in the quarterfinals of the USPBL playoffs on Friday in front of lively crowd at Jimmy John's Field.
Tanner Thomas had a 3-for-5 performance drove in one run for the Mammoths. Bryan Leef had the other RBI. Houston Parker had two hits and one run, while Elijah Brown crossed the plate twice.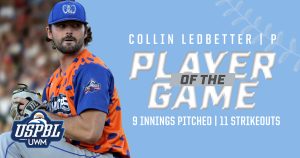 For Diamond Hoppers, Joe Burke hit a late home run. Alex Pup had two hits and one run scored, and Bryant Shellenbarger scored once.
The Mammoths advance to the semifinals of the USPBL playoffs and will take on the No. 2 seed Birmingham Bloomfield Beavers (22-22) on Saturday at 7:05 p.m. Gates open at 6 p.m.
#SummerNightsUnderTheLights