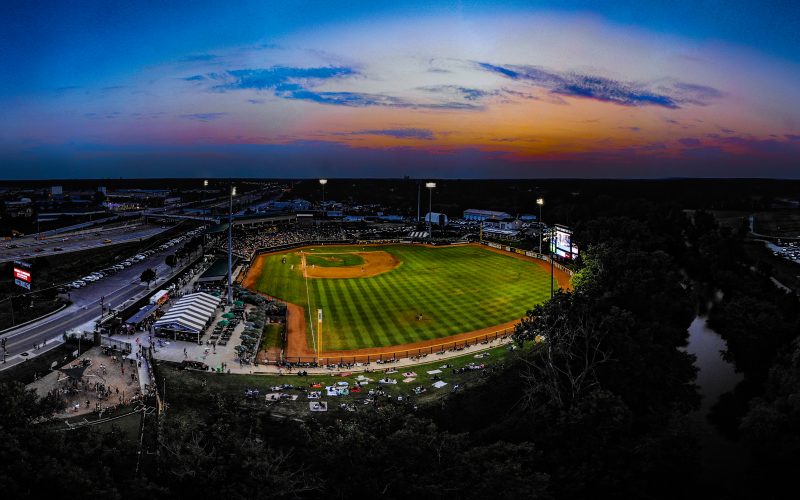 Legendary NHL Voice Doc Emrick to Support K-9 Unit on Thursday
August 27th, 2019
ROCHESTER, Mich. – Emmy-Award Winning Broadcaster and Hall of Famer, Mike "Doc" Emrick will be at Jimmy John's Field in historic downtown Utica on Thursday night to support a great cause, announced by Founder, Owner and CEO Andy Appleby on Tuesday. Emrick will make a generous donation to the Shelby Township Police Department and specifically to provide a protective vest for their K-9 officer Niko.
"Thank you (Andy Appleby) and Doc Emrick for the opportunity to provide K-9 Niko with a protective vest," said Captain Jason Schmittler. "This generous donation is well-timed and necessary. Niko was recently acknowledged for his work in capturing a violent felon after an exhausting track. The suspect resisted arrest and attempted to disarm our officer, which could have put everyone involved in risk of injury, including Niko."
A six-time Emmy Award winner for excellence in sports broadcasting, Emrick became the first member of the media to be elected to the United States Hockey Hall of Fame in 2011. He recently called his 45th Game 7 of the NHL playoffs this past year in the Stanley Cup Finals game between the St. Louis Blues and Boston Bruins.
USA Today article on Emrick's great career
Emrick and Appleby will do a check presentation at the game on the field to the Shelby Township Police Department. Fans will have a chance to meet the Hall of Fame Broadcaster before the game. The first-place Utica Unicorns will take on the Eastside Diamond Hoppers at 7:05 p.m. and gates will open at 6 p.m.
"Joyce and I are doing this in memory of the police dog Axe from St. Clair Shores who died in the line of duty a year ago," said Emrick. "The credit goes to the officers and the canines who put themselves in harms way every day."
For more information and to purchase tickets to the game, please CLICK HERE.
#MakeTimeForFun
#YourSummerDestination