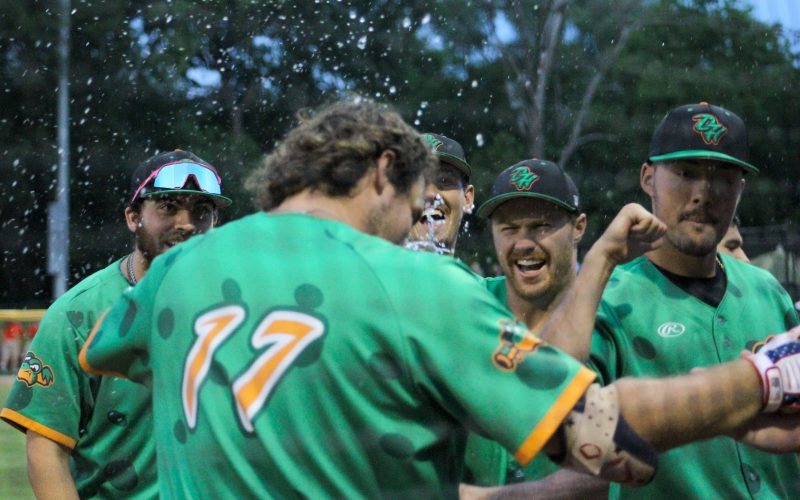 Kreutzer Powers Hoppers Past Beavers, 11-7
August 25th, 2022
UTICA, Mich. – Nick Kreutzer went 3-for-4 with a home run and four RBIs, and right-handed pitcher Andrew Verbrugge (2-6) threw 6.0 innings and struck out seven to lead the Eastside Diamond Hoppers (17-22) past the Birmingham Bloomfield Beavers (21-18), 11-7, on Thursday in front of a packed Jimmy John's Field.
The Hoppers scored four runs in the third inning, highlighted by a three-run home run by Kreutzer. Alex Pup finished 3-for-4, with three runs scored, while Bryant Shellenbarger went 1-for-3 with one RBI and one walk. Noah Marcoux had two hits and two runs.
Birmingham's Luke Fennelly blasted his 2nd home run of the season. JD Stubbs hit his first USPBL home run in the bottom of the ninth inning.
#SummerNightUnderTheLights