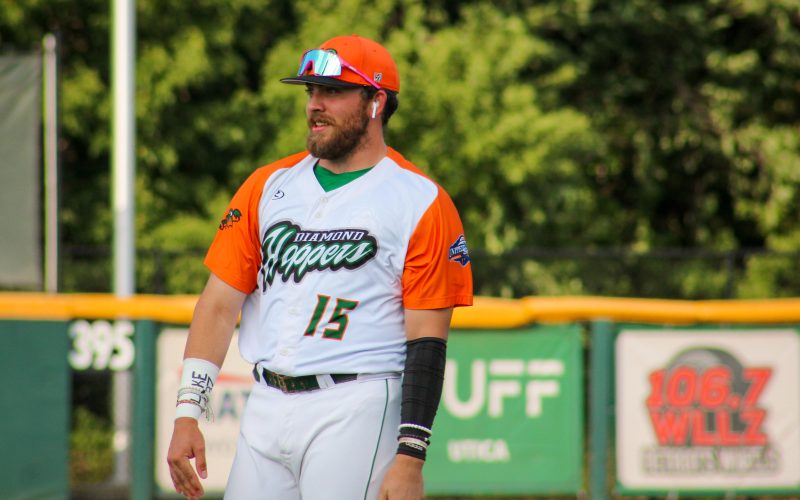 Hoppers Win Game One on Opening Day in Sudden Death, 1-1
May 20th, 2023
UTICA, Mich. – Joe Burke went 1-for-3, driving in the game-winning run to lead the Eastside Diamond Hoppers (1-0) to an Opening Day win over the Westside Woolly Mammoths (0-1), 1-1, in sudden death on Saturday at Jimmy John's Field.
It was a pitcher's duel as Mammoths starter Kyle Bischoff pitched 5.0 scoreless innings, striking out eight and giving up no walks. Jake Wosinski started on the mound for Hoppers, pitching 4.0 innings, also going scoreless. Wosinski struck out seven.
Westside's Burke Dixon started off his USPBL career going 1-for-2 with one run scored. Alex Steinbach drove in the lone RBI.
The sudden death format is as follows: a coin toss will take place at home plate between the managers of both teams. The home team will call their selection as the umpire tosses the coin. The winner of the coin toss will select whether they will take the field defensively or bat in the inning. The team at bat will remain the same batting order as the previous inning with the hitter making the last out placed at first base. If the team scores a run, they win. If they are held scoreless, the victory goes to the team on defense.
#ThePlaceToBeIn2023