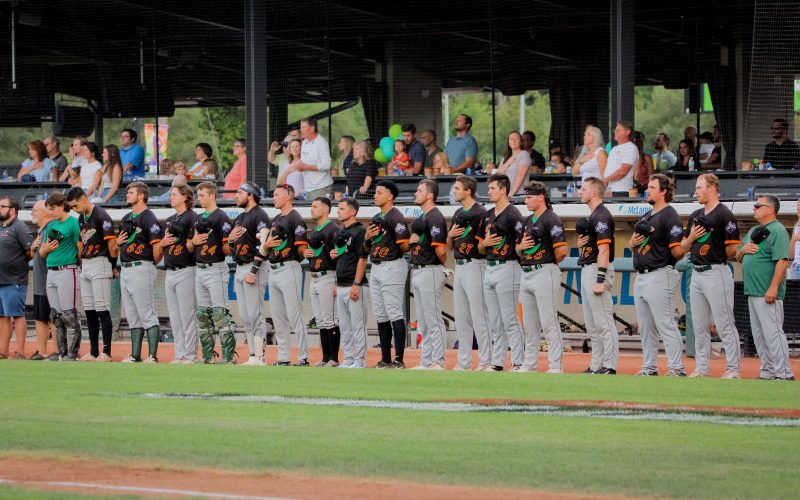 Hoppers Upend Mammoths, 6-2
September 2nd, 2022
UTICA, Mich. – Christian Fedko went 3-for-5 and drove in one run, while Yadi Rivera finished 2-for-4 with one RBI and one run scored to lead the Eastside Diamond Hoppers (21-23) over the Westside Woolly Mammoths (17-27), 6-2, on Friday at Jimmy John's Field.
Derrick Edington started on the mound for the Hoppers, pitching 5.0 complete innings and striking out four. Harry Orth pitched the final four innings, striking out five and scattering just one hit.
For the Mammoths, Elijah Brown and Mitch Moralez each had one hit. Moralez and Tanner Thomas brought in the two runs for the Westside.
#SummerNightsUnderTheLights