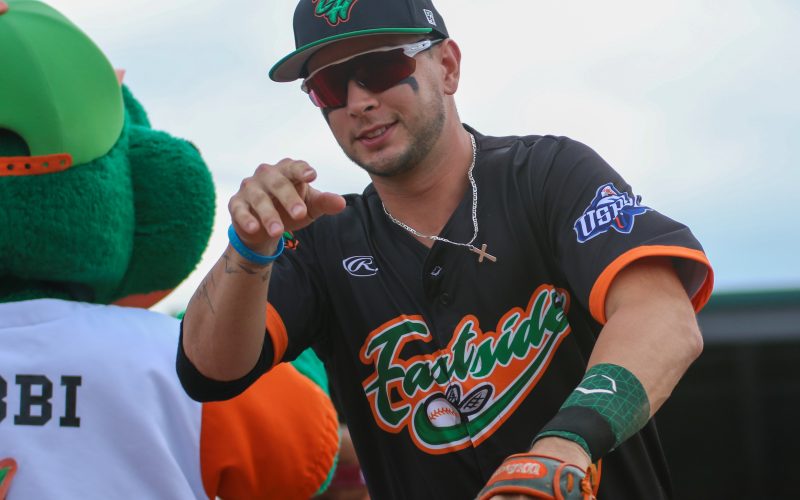 Hoppers Upend Mammoths, 12-3
June 8th, 2019
UTICA, Mich. – Zackary Gray went 3-for-5 with a home run and two RBIs, while Noah Gotsis (2-0) threw 5.0 strong innings and struck out five to lead the Eastside Diamond Hoppers (7-6) to a 12-3 victory over the Westside Woolly Mammoths (3-9) on Saturday in front of a lively crowd at Jimmy John's Field.


Shortstop Kevin Whatley went 2-for-3 and scored two runs, while Bryce Peterson finished 3-for-5, with a home run and three RBIs. RHP Luis Contreras earned his first save out of the bullpen, throwing the final 4.0 innings, striking out nine. Contreras leads the USPBL with 39 strikeouts this season.

Centerfielder Sonny Cortez extended his league-leading hitting streak to nine games with a home run in the eighth inning. Ethan Wiskur also added a home run in the eighth inning for the Woolly Mammoths.
The Woolly Mammoths will be in action again on Sunday as they take on the Birmingham Bloomfield Beavers at 1:05 p.m. Gates open at Noon for the Playful Turtle Ninja party at the ballpark, presented by Fairytale Entertainment. For tickets, please click here.
#YourSummerDestination #HopOn