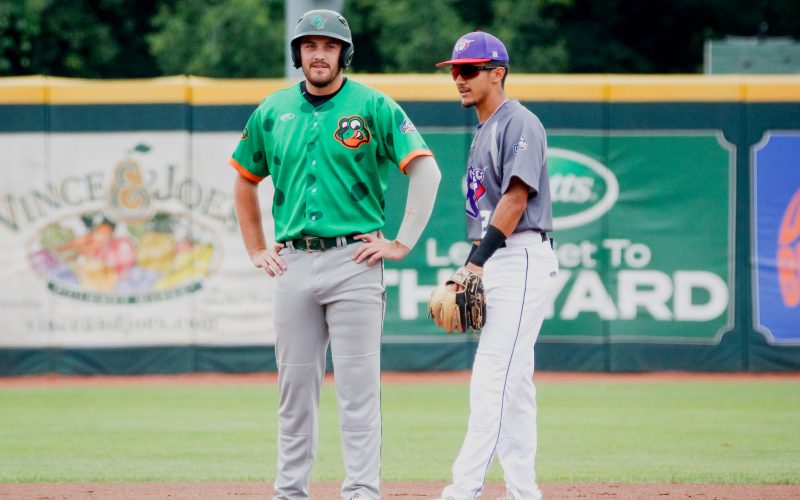 Hoppers Take Down Unicorns, 8-2
August 6th, 2023
UTICA, Mich. – Second baseman Luis Acevedo went 3-for-4 with two RBIs to lead the Eastside Diamond Hoppers (17-16) to a 8-2 victory over the Utica Unicorns (14-17) on Sunday afternoon at Jimmy John's Field.
Noah Marcoux finished 2-for-4 with two runs scored for the Hoppers. Bryant Shellenbarger drove in three runs and finished 2-for-3.
The Unicorns' Angel Diaz hit a home run to score both runs. Nick Pastore went 2-for-4. Andrew Huffman pitched 4.0 innings of relief, giving up two hits, allowing two runs and striking out five.
#ThePlaceToBeIn2023