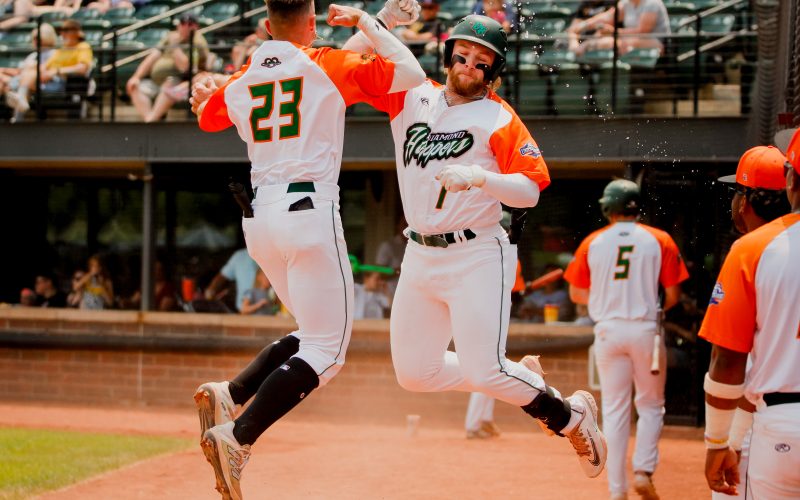 Hoppers Set Record with Win Over Mammoths, 20-2
June 4th, 2023
UTICA, Mich. – Chandler Dunn homered for his first time this season, as the Eastside Diamond Hoppers (4-3) set a new team record for number of runs scored in a game, and tied for first for a league record, to beat the Westside Woolly Mammoths (3-4), 20-2, on Sunday afternoon at Jimmy John's Field.
First baseman Noah Marcoux went 3-for-5 with three RBI. Anthony Flores also hit his first home run and added 4 RBI to his season total. Chris O'Neal joined in on the party hitting one over the fence as well. Bryant Shellenbarger brought in one run with a double in the third inning. Every starting Hopper scored a run in today's match-up.
Denver Blinn led the Mammoths at the dish, going 2-for-4 with one RBI.
#ThePlaceToBeIn2023