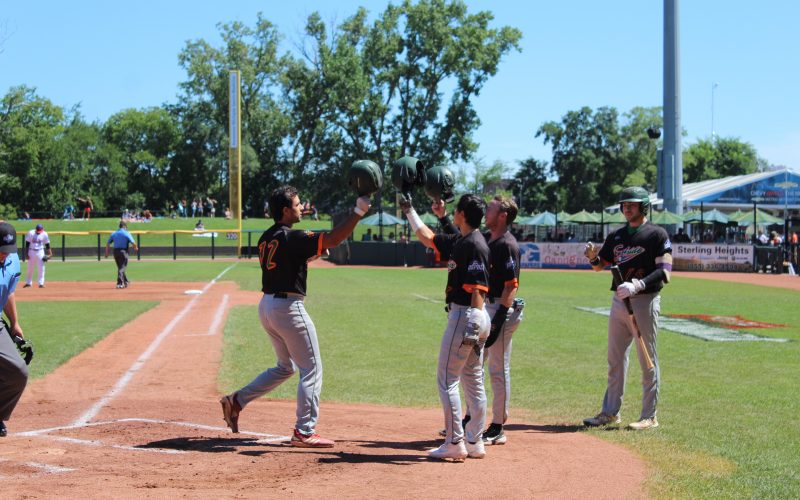 Hoppers Score Early to Beat Unicorns, 4-0
August 15th, 2021
UTICA, Mich. – Felix Aberouette homered and drove in three runs to lead the Eastside Diamond Hoppers (12-13) past the Utica Unicorns (19-11),4-0 , on Sunday afternoon in front of a lively crowd at Jimmy John's Field.
Nick Kreutzer finished 2-for-3. RHP Pierce Banks tossed 4.0 scoreless innings, striking out six. Hayden Pearce tossed the final 3.0 innings and struck out eight for the Hoppers.
Kevin Lambert led the way for the Unicorns, going 3-for-3. Jon Hodo and Frankie Lucska each had a hit.
#BringingBackTheFun