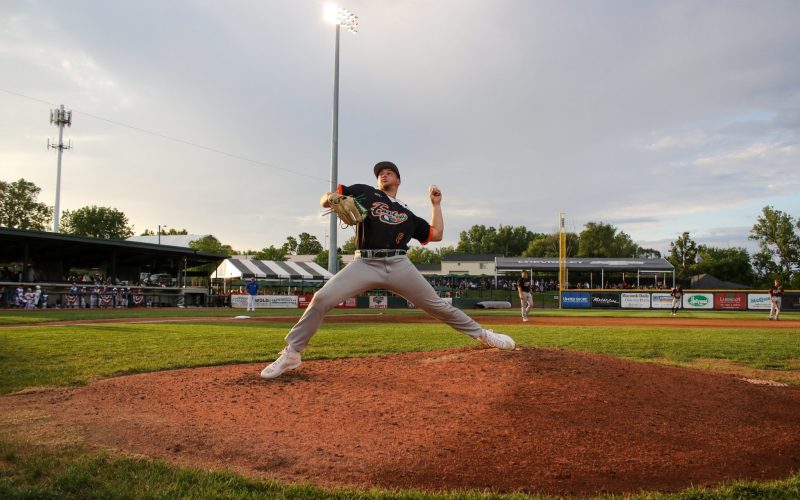 Hoppers Blank Mammoths, 3-0
August 14th, 2019
UTICA, Mich. – Left-handed pitcher Zane Collins tossed 5.0 innings of no-hit baseball and Riley Mihalik went 3-for-4 with one RBI to lead the Eastside Diamond Hoppers (15-26) over the Westside Woolly Mammoths (22-19), 3-0, on Wednesday night at Jimmy John's Field. The Diamond Hoppers took a combined no-hitter into the seventh inning.
Zack Gray finished 2-for-4 with one RBI for the Hoppers. RHP Dugan Darnell threw 2.0 innings, allowing the only two hits, and RHP Joey Beals struck out five of the six batters he faced.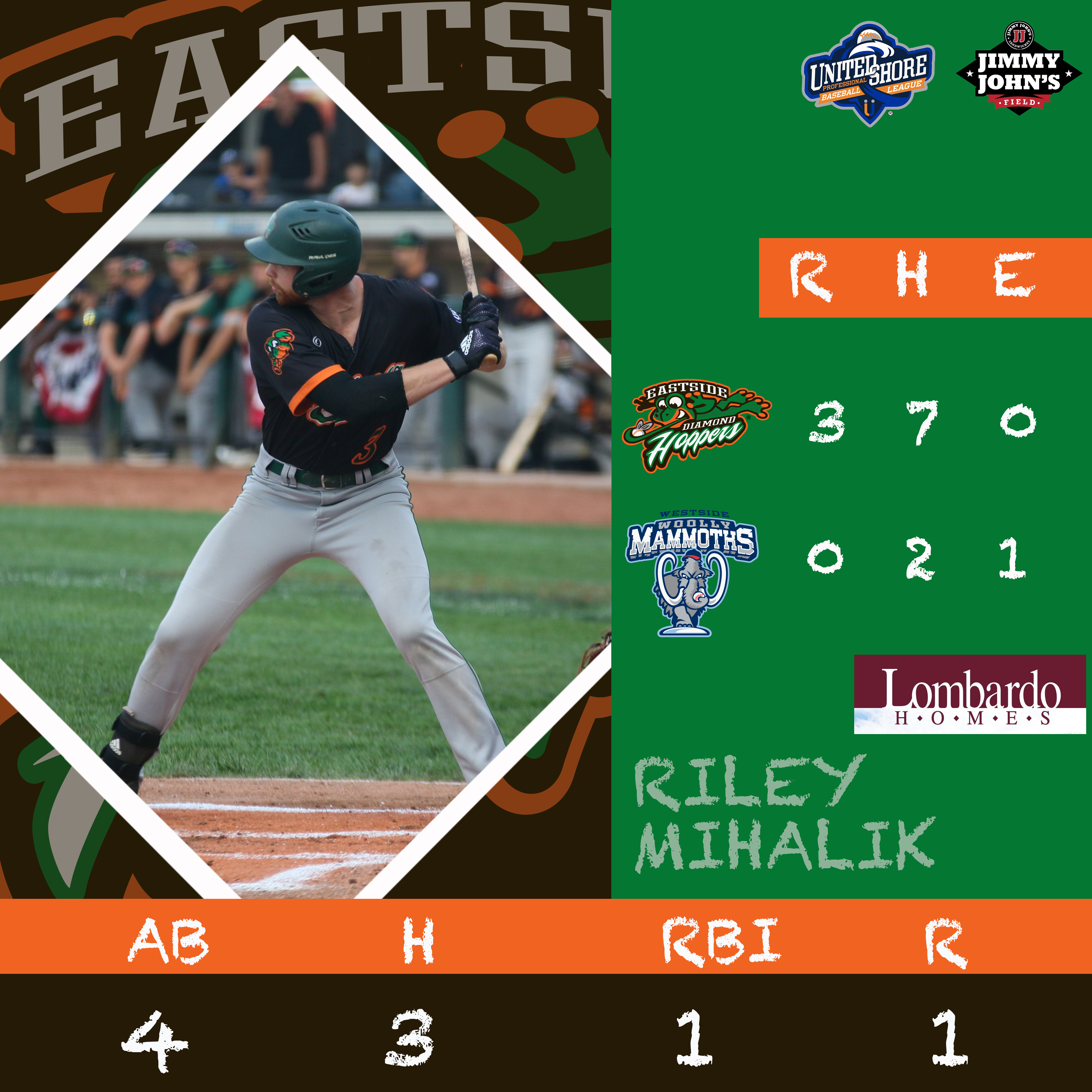 Ryan Dobson and JaVon Shelby had the only hits for the Woolly Mammoths.
The World-Famous Budweiser Clydesdales will make their first-ever appearance at Jimmy John's Field on Thursday as the Beavers take on the Unicorns at 7:05 p.m. The Meet and Greet with the Clydesdales will begin at 6 p.m. and they will parade around the field prior to the start of the game.
#MakeTimeForFun
#YourSummerDestination
#HopOn