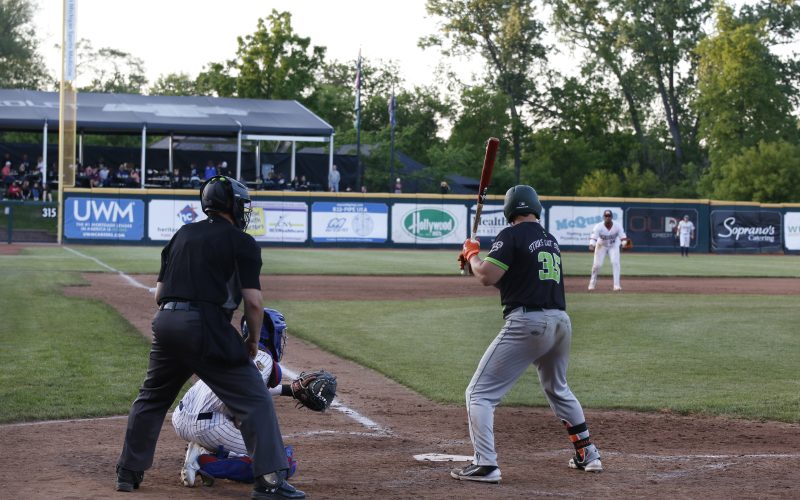 Hoppers Battle Back to Beat Beavers, 7-5
May 26th, 2023
UTICA, Mich. – Designated hitter Joe Burke hit his first home run of the season as the Eastside Diamond Hoppers (3-0) defeated the Birmingham Bloomfield Beavers (0-2), 7-5, in a come from behind win on Friday night at Jimmy John's Field.
Noah Marcoux had a 2-for-3 night at the plate, scoring twice with one RBI. Chris Kelly picked up his first USPBL win.
For the Beavers, Travious Ford and Malek Bolin each had two hits, leading their team. Chris Davis scored and walked twice.
The Beavers had a strong lead heading into the eighth innings, but the Hoppers battled back, scoring two runs in the eighth and one run in the ninth.
#ThePlaceToBeIn2023