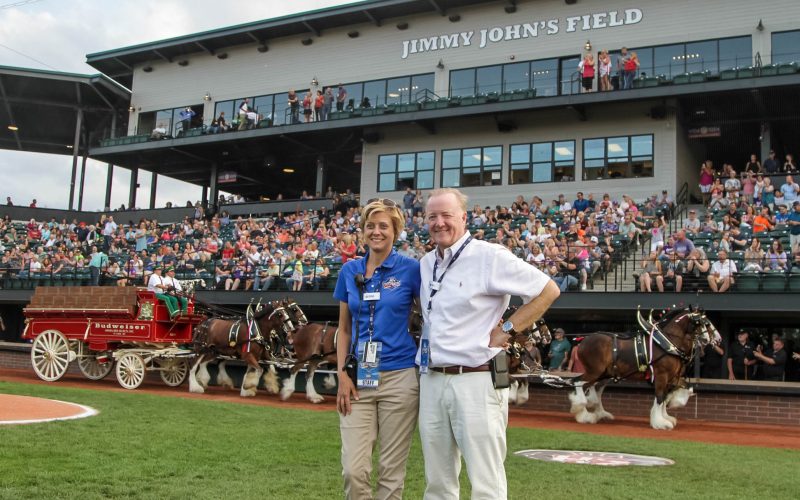 Hensley Pitches Unicorns Past Beavers, 7-5
August 15th, 2019
UTICA, Mich. – Ty Hensley tossed 7.0 strong innings, striking out six, while Kyle Bonicki homered and drove in two runs to lead the Utica Unicorns (24-18) past the Birmingham Bloomfield Beavers (20-18), 7-5, on Thursday night in front of a lively crowd at Jimmy John's Field.
Prior to the start of the game, the World-Famous Budweiser Clydesdales made their way to the ballpark for a Meet and Greet, and then trotted around the field. It was the first-ever time that the Clydesdales made their way to Jimmy John's Field on Field of Dreams Promotion Night that featured special uniforms for the Unicorns.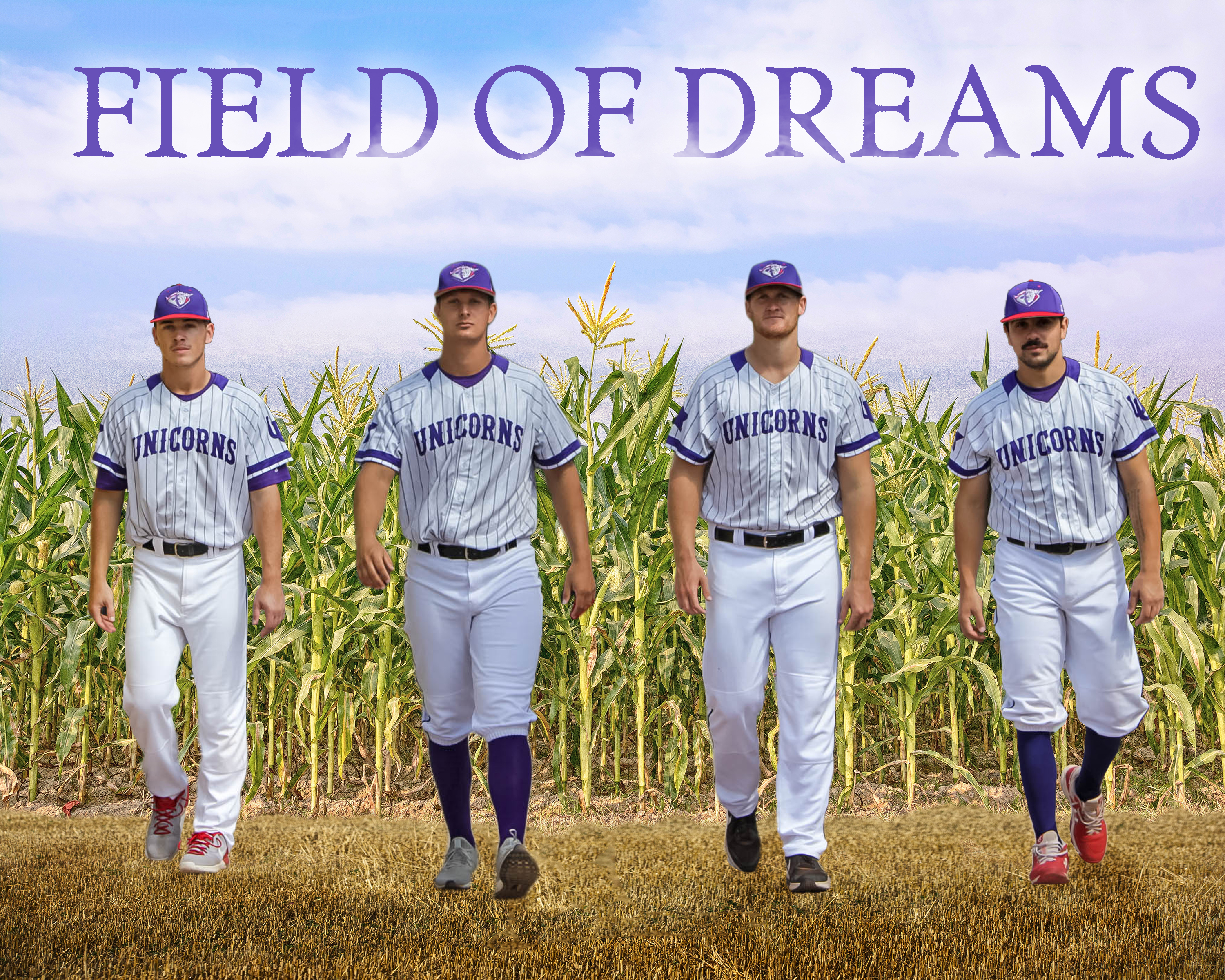 Fans can bid on the special jerseys worn by the Unicorns by clicking on the photo
Eric Jones finished 2-for-3 with a home run, two runs scored and a walk. RHP Max Bain tossed 2.0 scoreless innings to finish the game for the Unicorns.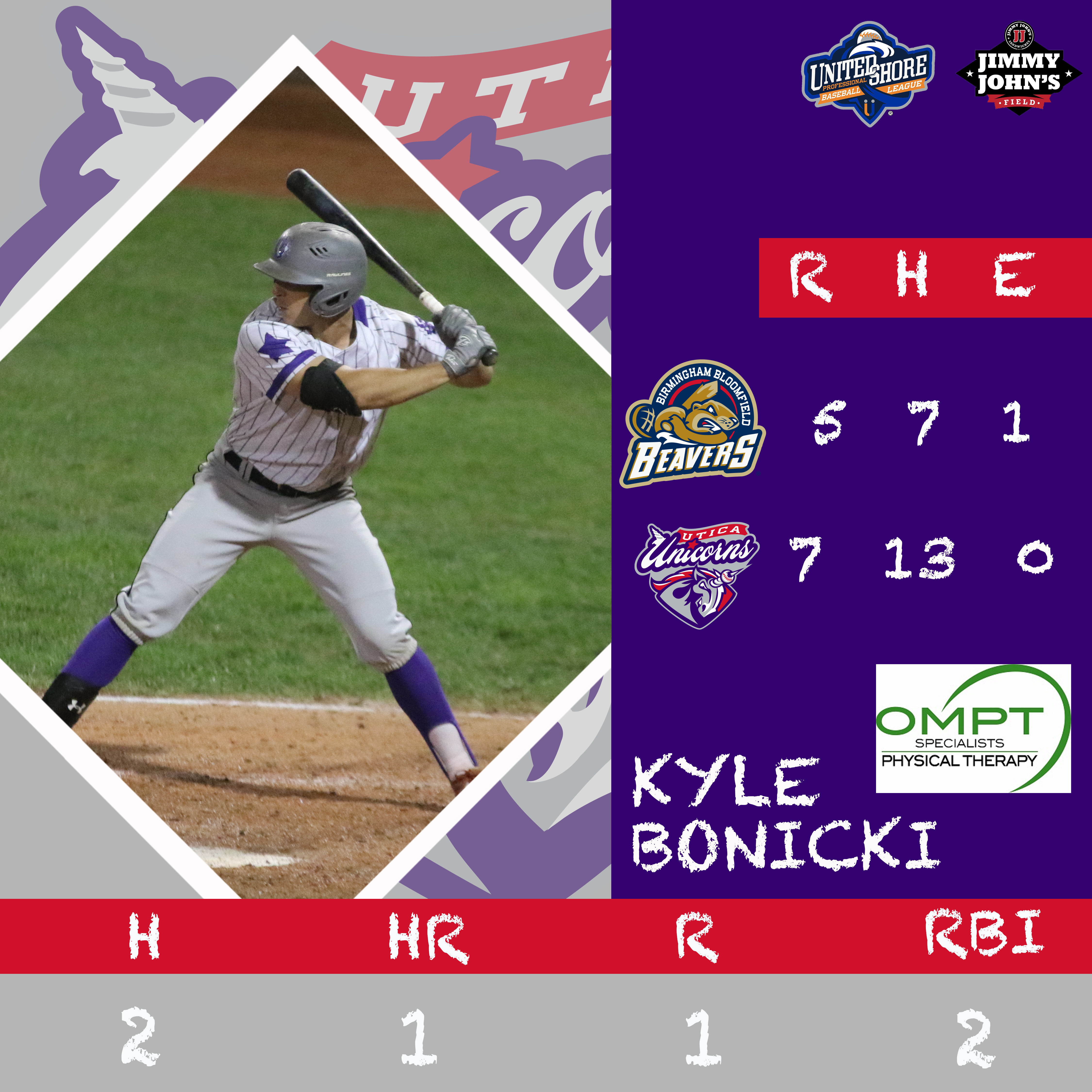 Adan Ordonez hit a two-run home run in the ninth inning and TJ Ward finished 2-for-4 for the Beavers.
The Unicorns will take on the Westside Woolly Mammoths on Friday night at 7:05 p.m. There are just four Fireworks Spectacular nights left, presented by Metro by T-Mobile.
#MakeTimeForFun
#YourSummerDestination
#UnicornsUnite