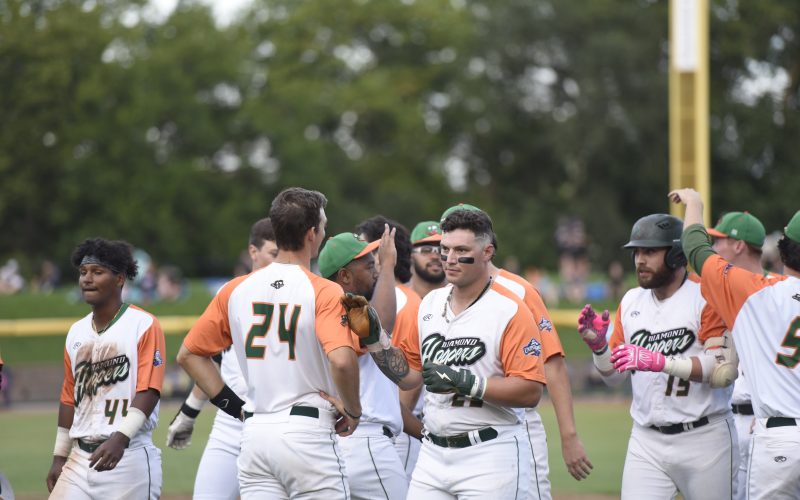 Hoppers Win Game One Over Unicorns, 6-5
UTICA, Mich. – Luis Acevedo went 2-for-3 with three RBI and one run scored to lead the Eastside Diamond Hoppers (23-20) over the Utica Unicorns (16-26), 6-5, in game one of Saturday's doubleheader at Jimmy John's Field.
Joe Burke had one hit with two RBIs. Burke was walked in the bottom of the sixth inning with bases loaded, scoring Todd Mattox. The Hoppers were down five to four heading into the sixth.
For the Unicorns, Ramon Enriquez went 2-for-3 and Phil Matulia hit a home run. Josh Baker hit a two-run home run to give Utica the lead in the sixth inning.
#ThePlaceToBeIn2023