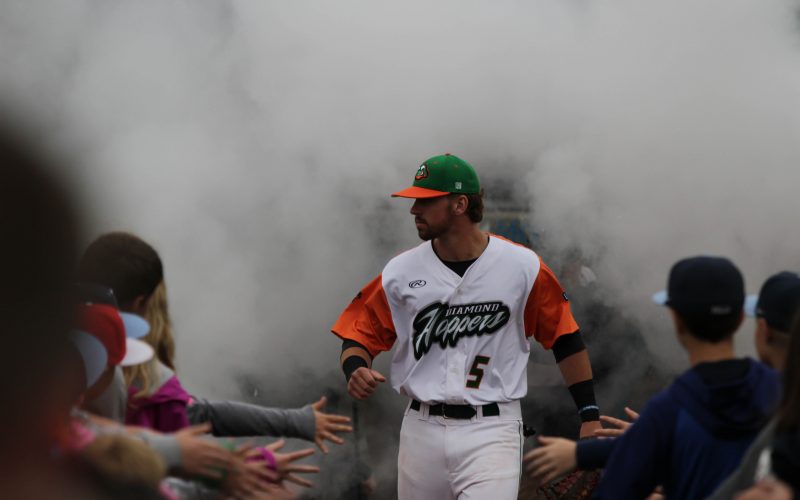 Diamond Hoppers Power Past Beavers, 14-10
June 20th, 2019
UTICA, Mich. – Kevin Whatley went 2-for-4, with a home run and four runs batted in, while Pat Adams finished 2-for-3 and drove in two runs to lead the Eastside Diamond Hoppers (9-9) past the Birmingham Bloomfield Beavers (8-8), 14-10, on Thursday at Jimmy John's Field.
Wesley Jones drove in three runs for the Hoppers, and Thomas LaCongo added a 2-for-2 performance, tying a single-game league record with four runs scored and tallied three walks. RHP Nate Sweeney earned the win, throwing 5.0 innings and fanned one.
Shortstop Adan Ordonez led all offensive players for the Beavers, going 5-for-5 with a grand slam and five RBIs. RHP Gabe Berman threw 1.1 scoreless innings, striking out two.
The Diamond Hoppers will take on the red hot Westside Woolly Mammoths this Friday night at 7:05 p.m. It's Teacher Appreciation Night at Jimmy John's Field, presented by Oakland University School of Education and Human Services, and a Fireworks Spectacular after the game.
#YourSummerDestination #HopOn