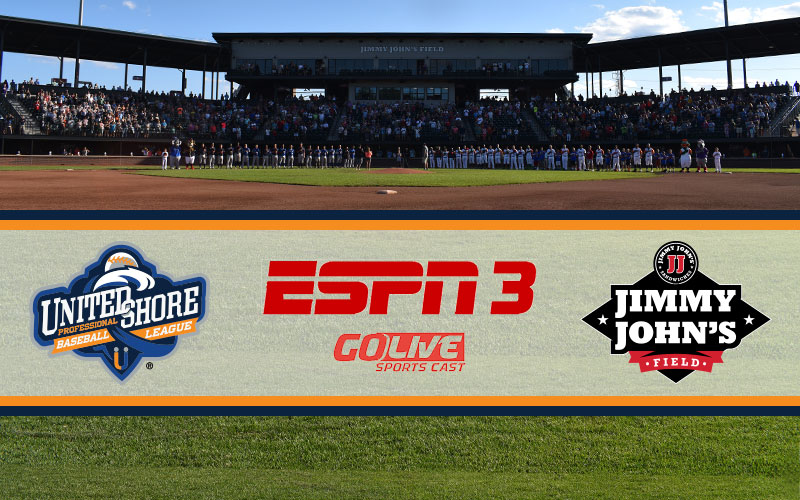 Championship Weekend Games on ESPN3
September 6th, 2019
ROCHESTER, Mich. – All three United Shore Professional Baseball League playoff games will air on ESPN3 this Friday, Saturday and Sunday. Fans can find the link to the games on ESPN3.com.
How can I watch an ESPN3 event?
If you have already verified your TV provider, you will be able to navigate and watch all available content. If a lock icon appears next to your content, you will need to verify your account. Non-participating TV provider customers may have access to ESPN3 programming online at WatchESPN.com, as long as they subscribe to a participating high speed internet service provide. Users accessing WatchESPN.com or the WatchESPN or ESPN mobile application via an on-campus (.edu) or on-base (.mil) network receive complimentary access to ESPN3 content.


#MakeTimeForFun
#YourSummerDestination