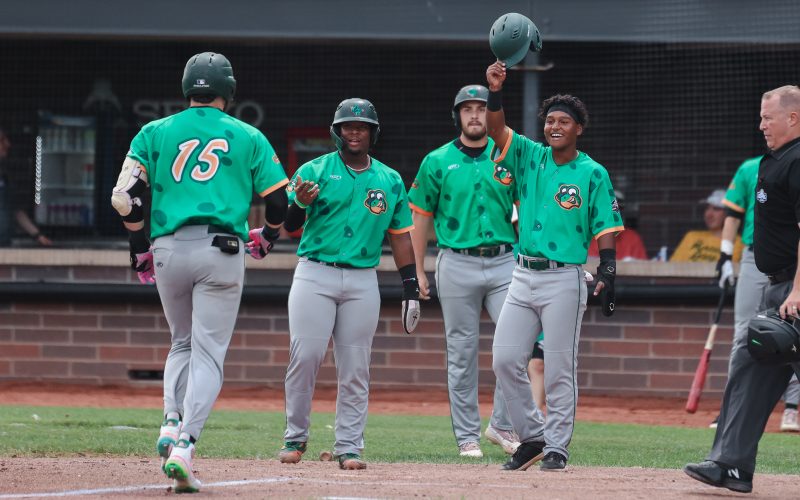 Burke Leads Hoppers Over Mammoths, 8-5
August 1st, 2023
UTICA, Mich. – Joe Burke hit a grand slam in the third inning to lead the Eastside Diamond Hoppers (15-15) to a 8-5 victory over the Westside Woolly Mammoths (16-14) on Sunday afternoon at Jimmy John's Field.
Burke finished the day going 3-for-5. Alex Pup went 2-for-3 with one RBI and one run scored, while catcher Taj Porter had one RBI and one run scored as well. Chris Kelly (4-1) started on the mound, tossing 6.0 complete innings, scattering 5 hits, allowing four runs and striking out 11.
Alex Garbacik drove in two of the five runs scored by the Mammoths, going 2-for-4. Livingston Morris went 2-for-4 and scored once.
#ThePlaceToBeIn2023