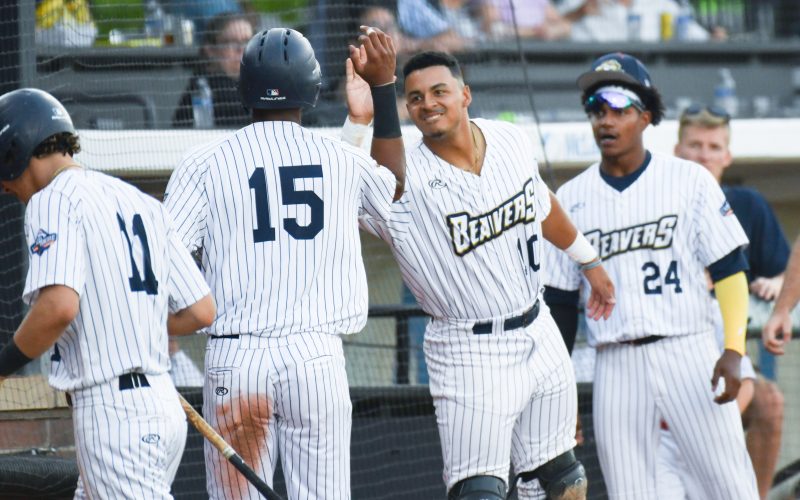 Beavers Snap Losing Streak, Beat Mammoths, 5-4
June 24th, 2022
UTICA, Mich. – Luke Fennelly and Cameron Collett each had two RBIs to help give the Birmingham Bloomfield Beavers (4-9) the win over the Westside Woolly Mammoths (5-8), 5-4, in front of a lively crowd on Friday night's Fireworks Spectacular at Jimmy John's Field.
For the Beavers, starting pitcher Austin Shea tossed 4.0 innings, scattering five hits and striking out five. Wellington Guzman had two hits. Marcos Castillo went 2-for-4 with one RBI.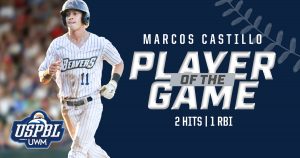 For the Mammoths, Houston Parker had two RBIs. Connor Bagnieski went 2-for-5 on the night. Starting pitcher Greg Loukinen pitched 5.0 innings, giving up five hits and striking out five.
Tomorrow the Eastside Diamond Hoppers will take on the Utica Unicorns for a doubleheader on Elvis Night. Fans can listen to live music featuring an Elvis Impersonator from the Michigan Schools & Government Credit Union Sound Stage in right field and throughout the ballpark. Fans will also have the opportunity to score free movie tickets to see ELVIS in theaters, starting June 24. First Pitch is at 5:30 p.m. Gates open at 4:30 p.m.
Written by Danielle McKinney
#SummerNightsUnderTheLights