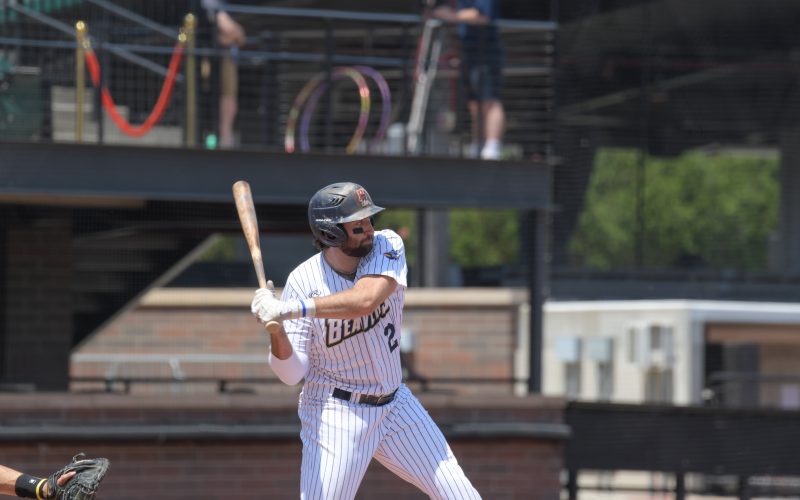 Beavers Shut Out Hoppers, 4-0
May 30th, 2022
UTICA, Mich. – Travious Ford hit his first home run of the season to lift the Birmingham Bloomfield Beavers (2-1) to a 4-0 win over the Eastside Diamond Hoppers (0-4) in front of an enthusiastic crowd on Memorial Day at Jimmy John's Field.
Right-handed pitcher Eric Sandness earned his first win of the season, throwing 5.0 innings, allowing no runs, three hits and striking out three. RHP Jesse Galindo and James Krick came in from the bullpen to complete the shut out.
Short stop Cameron Collett drove in one run for the Beavers, going 2-for-4. Eric Whitfield also had a great afternoon getting on base twice.
Griffin Schneider led the the way for the Hoppers, and Alex Pup, Blake Porter, Joe Burke and Walker Paz each notched one hit.
The Hoppers will be in action again this Friday, June 3rd, as they take on the Mammoths at 7:05 pm.
#SummerNightsUnderTheLights