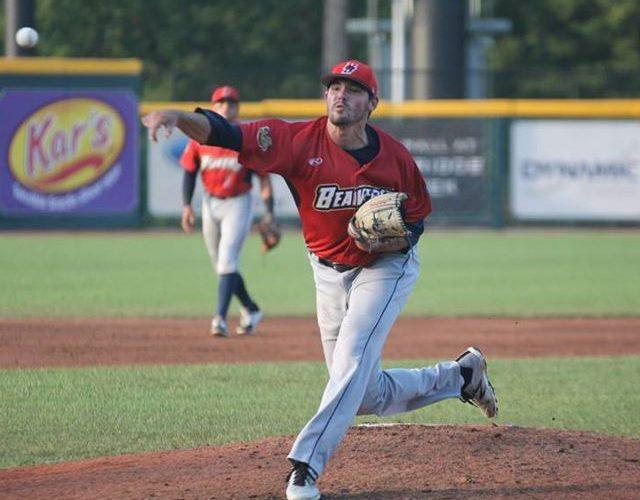 Beavers Show Offensive Might in 11-6 Victory
August 18th, 2017
By Casey O'Dowd
Birmingham-Bloomfield Beavers 11 vs. Westside Wooly Mammoths 6
Utica – A grand slam blasted by the Mammoths was not enough to overtake the hot hitting Beavers in today's matchup. The Beavers earn a much needed 11-6 victory.
Brandon Rawe opened the game with a deep shot over the centerfield wall to give the Beavers an early 1-0 lead.
Mammoths pitcher Jeremy Holcombe struggled to locate the strike zone in the third inning. With the bases loaded after two walks and a single, Dan Kennon knocked in 2 RBI's and extended the lead to 3-0.
Shaun Wood answered back by making woodwork of Beavers pitcher Jake Welch. A monster grand slam put the Mammoths up 4-3.
The beavers caught a second wind in the seventh inning sparked by DJ Martinez's season first homerun. Following suit, a long string of well-timed hits allowed the Beavers to add on 5 more runs. The healthy 9-4 lead gave beavers RP Brandon Madden plenty of cushion to work with.
With the game's fourth homerun, Christian Helsel helped add 2 insurance runs in the top of the eighth.
Down but not out, the Mammoths gave one last hurrah led by Kent Blackstone's RBI single. The team managed to tack on two runs in the bottom of the eighth and bring the final score to 11-6.
The Beavers' unstoppable offense was ultimately the deciding factor in tonight's victory with 18 combined hits. Coming into the game, there were high expectations for Jeremy Holcombe who is 7-2 on the season with an impressive 2.63 ERA. But the Beavers took full advantage of poorly-located pitches and came out on top.