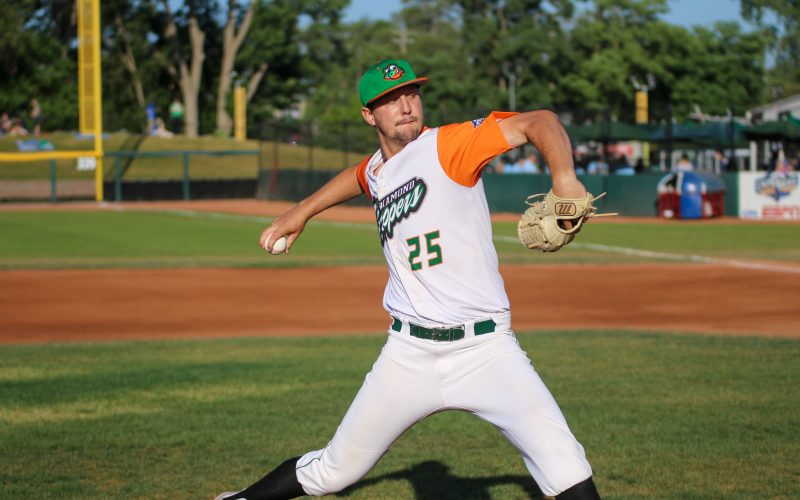 Beavers Rally in 9th Inning to tie Diamond Hoppers
July 12th, 2019
UTICA, Mich. – Jack Hranec doubled down the right-field line with two outs to tie the game at 4-4 in the ninth inning and Luke Johnson smacked a two-run home run in the first inning as the Birmingham Bloomfield Beavers (14-11) and Eastside Diamond Hoppers (11-15) ended the game tied on Friday night in front of a sell out crowd at Jimmy John's Field. The game will be completed at a later date.
RHP Bradley Thoutt tossed 5.1 strong innings, scattering seven hits, one run and struck out five. The Beavers' backend of their bullpen was strong as Dylan Collett and Matt Dallas held the Hoppers scoreless over the final three innings, striking out five.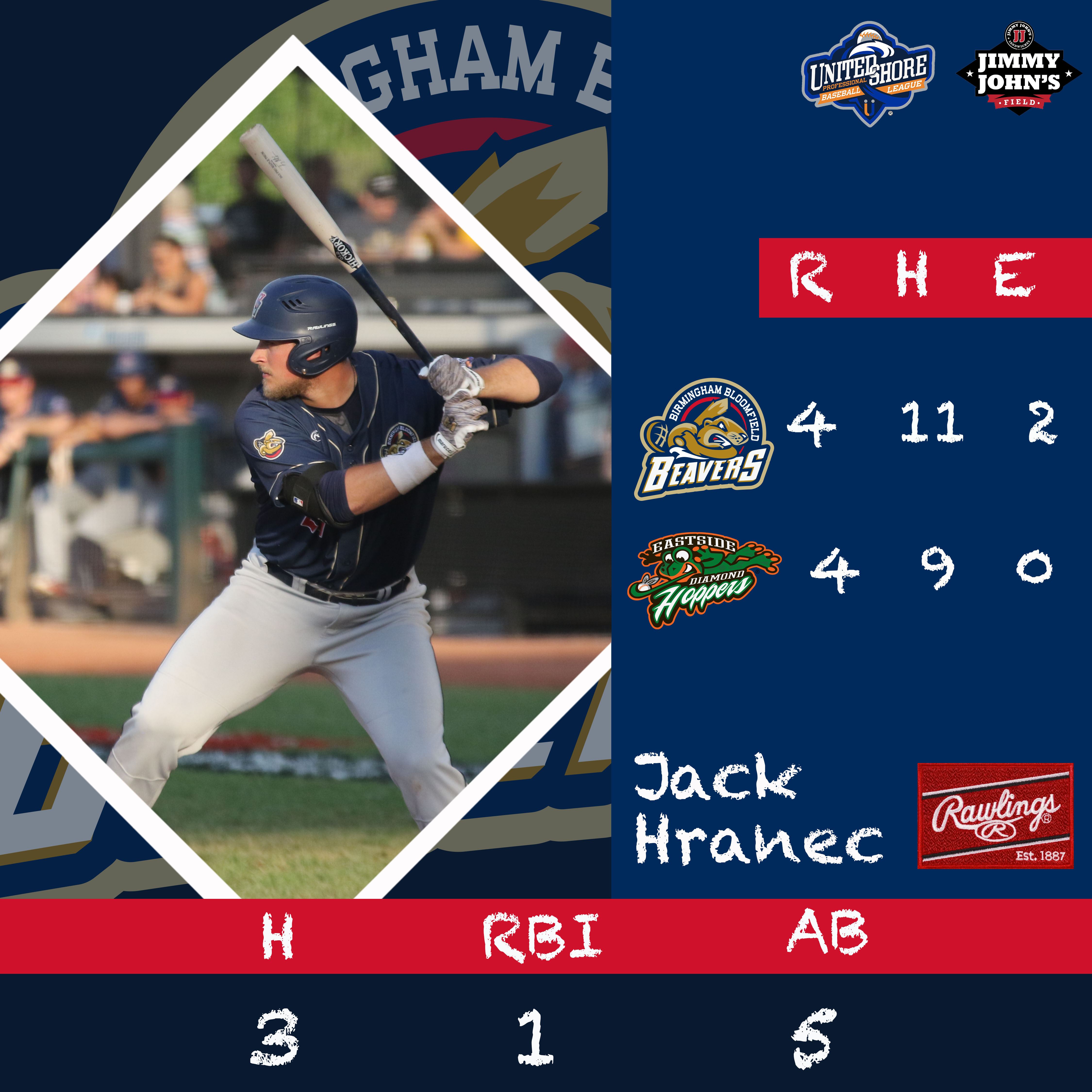 Pat Adams went 1-for-3 and has now reached base safely in all 28 games for the Diamond Hoppers. Thomas LaCongo finished 2-for-4 and one RBI.
The Hoppers will take on the Westside Woolly Mammoths on Saturday at 7:05 p.m. It's 90's Night with Class of '98 Band and gates open at 6 p.m.
#YourSummerDestination