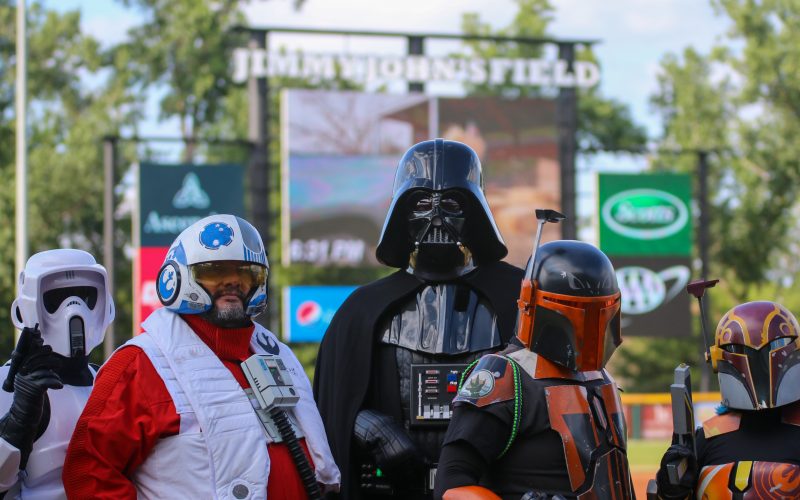 Beavers Race Past Unicorns, 10-6
July 11th, 2019
UTICA, Mich. – Ross Haffey crushed a two-run home run in the first inning and right-handed pitcher Matt Dallas retired the side in order in the ninth inning as the Birmingham Bloomfield Beavers defeated the Utica Unicorns, 10-6, on Thursday night in front of a lively crowd at Jimmy John's Field.
Haffey, a native of Birmingham, Mich. and 2019 Rawlings Home Run Derby Champion, is now third in the USPBL with four home runs this season. Dallas recorded the fastest pitch of the game at 96 miles per hour.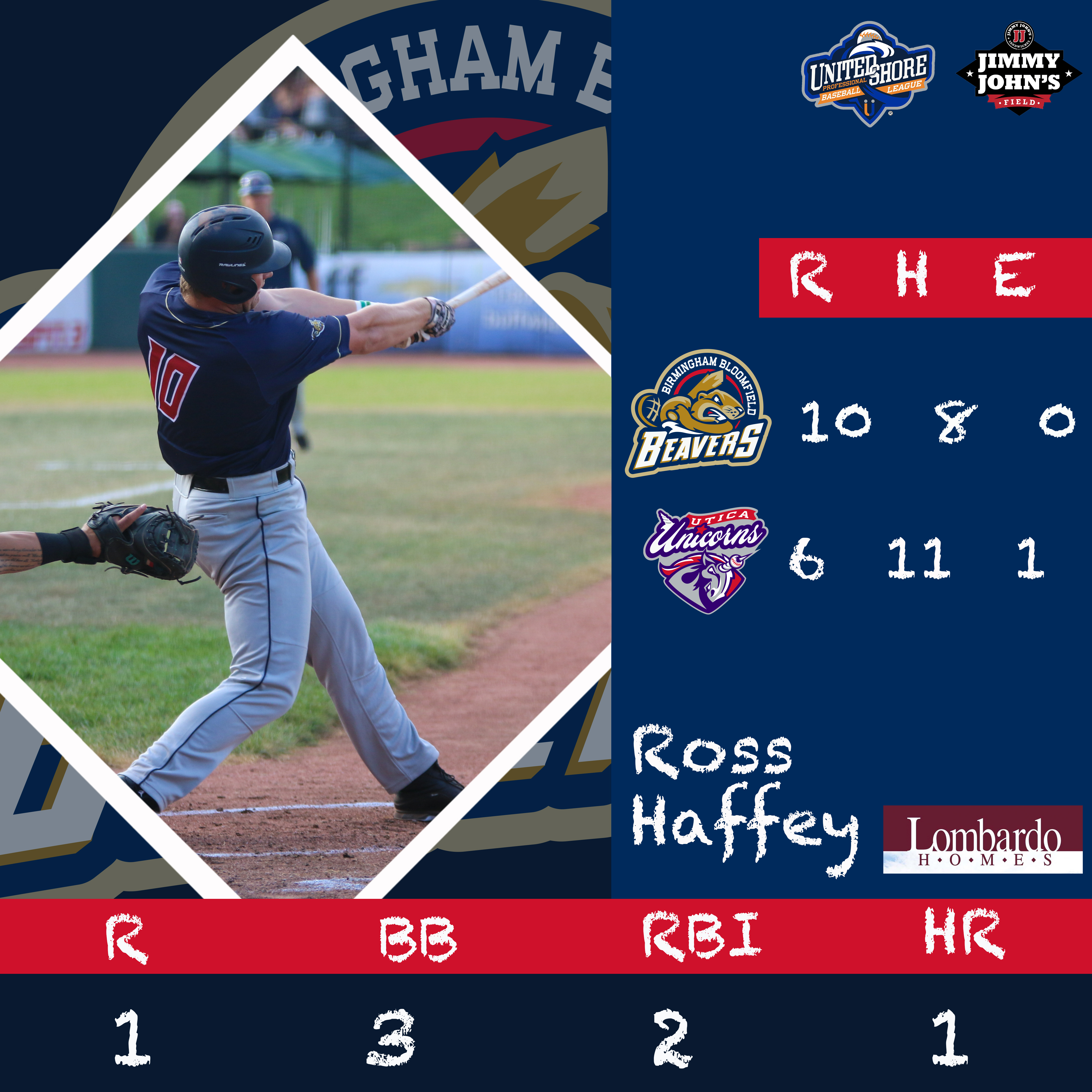 Second baseman Justin Wylie finished 2-for-5 and LHP Dylan Collett tossed scoreless seventh and eighth innings. The Beavers have won five of their last six games and move into first place in the USPBL standings.
Dan Elliott led the Unicorns with a 3-for-4 performance, scoring three runs and drove in two. Eric Jones and Collin Ridout each went 2-for-5 with two RBIs.
The Beavers will take on the Eastside Diamond Hoppers on Friday at 7:05 p.m. Gates open at 6 p.m. for Faith Night, presented by Thrivent Financial, and will have former Detroit professional athletes Andy Dirks (Tigers) and Eddie Murray (Lions) speaking before the game 6:15-45 p.m., and Shiny Penny Band performing a postgame concert on the field.
#YourSummerDestination #BuzzinBeavers